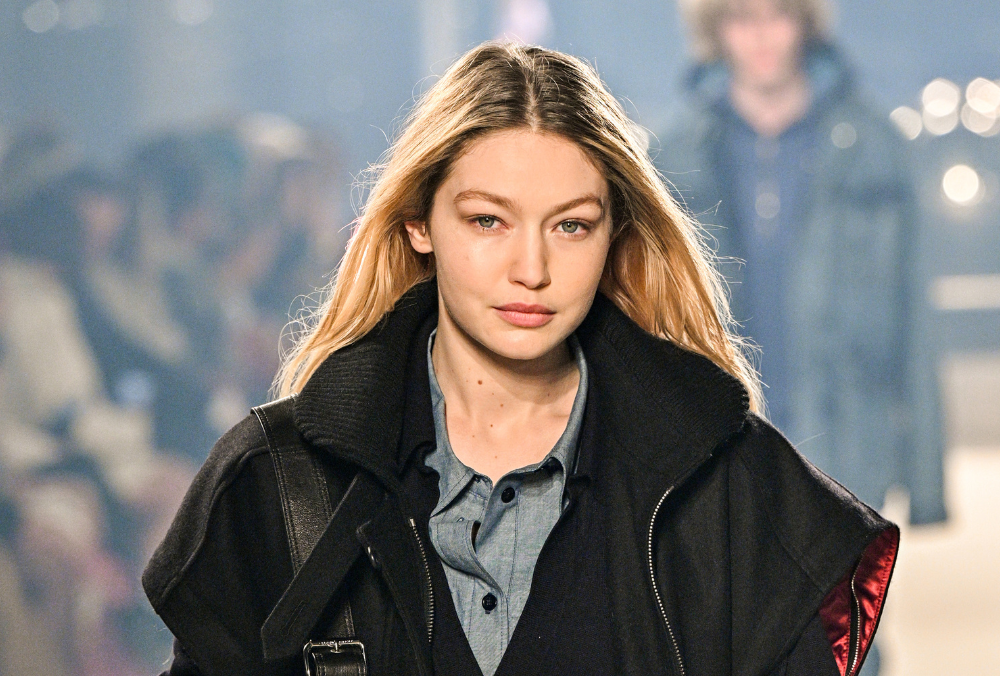 Gigi Hadid Stuns in Miu Miu Fashion Show with Neon Band-Aids on Toes
Supermodel Gigi Hadid made a memorable appearance at the Miu Miu Spring/Summer 2024 show during Paris Fashion Week. After gracing runways for renowned brands like Versace and Boss in Milan, Hadid brought her iconic walk to the City of Lights. She concluded her fashion month schedule with a striking display at the Miu Miu show.
For this appearance, Hadid wore thong sandals adorned with braided detailing. However, what caught everyone's attention were the unexpected neon yellow, blue, and orange Band-Aids adorning her toes and arches.
These colorful Band-Aids were not there to conceal cuts or blisters; they were a deliberate accessory incorporated into the models' looks. Hadid expressed her enthusiasm for this unique addition, referring to it as her "favorite thing." She even filmed a TikTok video for Dazed, where she shared her delight, calling it "the best day ever" and a thoughtful gift on the last day of fashion month.
The presence of these Band-Aids on multiple models hints at a deeper message, possibly drawing attention to the challenging conditions models endure during Fashion Week, particularly the strain on their feet.
While the Band-Aids may have taken center stage, Hadid's outfit was equally captivating. She wore an embellished oversize blazer paired with a matching pleated skirt, creating a stunning and statement-making ensemble.
Gigi Hadid's talent on the catwalk is undeniable, and she recently shared her wisdom with a newcomer to the fashion scene, Natalia Bryant. Backstage at the Versace show, where Bryant made her runway debut, Hadid offered advice to the rising star, encouraging her to savor the moment and walk confidently during rehearsals. Their heartwarming exchange showcased Hadid's support for emerging talent like Bryant.
Gigi Hadid continues to leave her mark in the world of fashion, both on and off the runway, making her a respected figure in the industry.