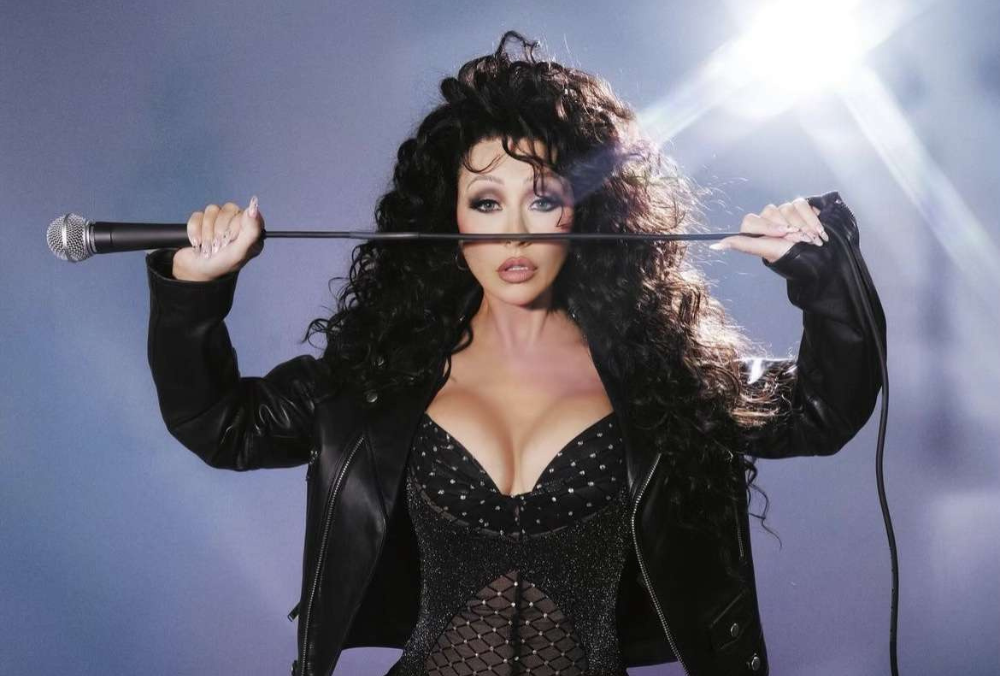 Christina Aguilera Honored Cher And Showed Off Her Body In An Iconic Bodysuit For Halloween
This Halloween, Christina Aguilera paid tribute to one of her mentors in a fashionable and memorable way. In an Instagram video, Aguilera re-enacted a scene from the movie Burlesque, in which she portrayed the character Ali, a hopeful singer and performer who moves to Los Angeles.
In the recreated scene, Ali, played by Aguilera, takes a job at a bar called Burlesque, where she is mentored by Tess, portrayed by Cher.
However, for Halloween, Aguilera chose to dress as Cher's character rather than Ali. The Instagram clip features Aguilera donning a tight bodysuit and a voluminous wig, perfectly emulating Cher's iconic look. Aguilera effortlessly mimics Cher's movements and facial expressions, making the resemblance uncanny.
In 2020, Aguilera spoke to Entertainment Weekly about her experience working with Cher to celebrate the movie's 10th anniversary. She praised Cher as "truly an incredible woman and a force of nature" and admired her talent, genuine attitude, and trailblazing role in paving the way for future generations of women.