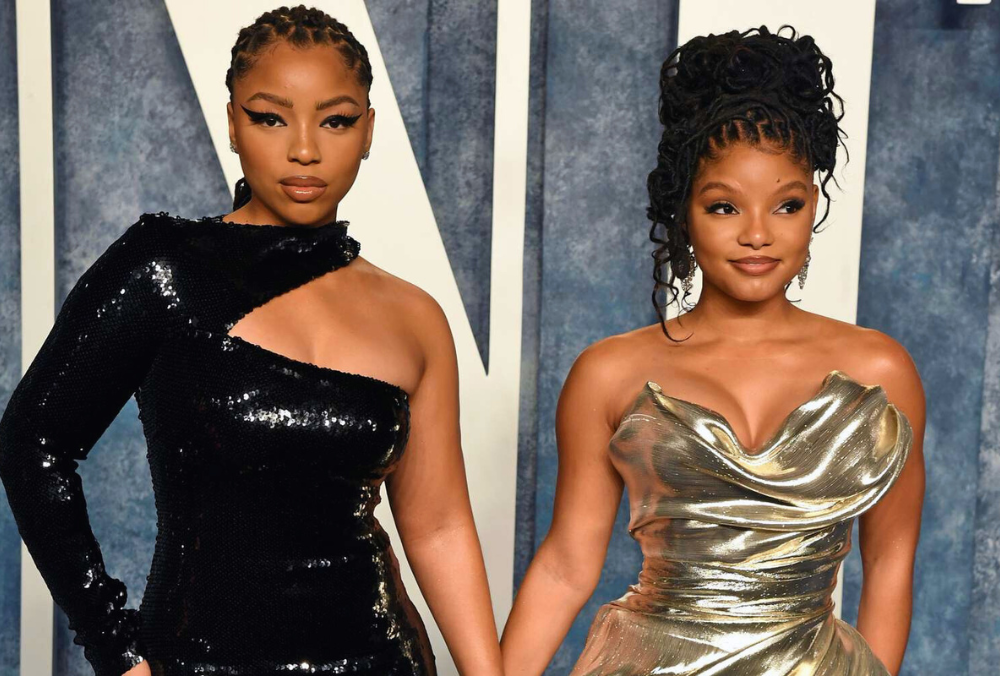 Chloe and Halle Bailey's VS Pink Collab Balances Versatility and Style for Everyday Wear
Collaboration Insights:
Chloe and Halle Bailey, the talented sister duo, are bringing their unique blend of versatility and fashion to their latest collaboration with VS Pink — the CxH Collection. While they have previously worked with VS Pink on collections featuring slogan tees and activewear, their new collaboration is focused on creating pieces that seamlessly fit into their everyday lives.
Chloe and Halle explain that their aim was to design a collection that effortlessly transitions from one activity to another throughout the day. Whether it's a dance class, work meeting, lunch with friends, or a dinner date, the collection is designed to cater to a wide range of occasions.
Chloe expresses the desire to offer wearable pieces that align with their daily routines, saying, "We wanted this collection to fit our everyday lives. We'd done collections [with VS Pink] in the past, so we thought to ourselves, 'How do we make this special?'"
Halle echoes her sister's sentiments, emphasizing the importance of both comfort and style. She mentions that the collection's items can be dressed up or down, allowing them to look professional while still feeling cute and comfortable.
Collection Highlights:
The CxH Collection features a variety of pieces that embrace comfort, style, and versatility. Some notable items include a body-hugging maxi dress, parachute pants with a cinched waist, a cropped puffer coat perfect for fall, and a cropped sheer shirt. Chloe and Halle emphasize that each piece in the collection is designed to be worn with either sneakers or heels, making it easy to transition from one activity to another.
Halle points out the collection's ability to offer the best of both worlds — comfort and cuteness. She mentions that the pieces can effortlessly go from dance rehearsals or yoga sessions to a night out, while still looking fresh and stylish.
Body Diversity and Representation:
Chloe and Halle are committed to promoting body diversity and inclusivity in their collection. They highlight the importance of representing different body shapes in both the pieces and the campaign images. The collection is available in sizes XS to XXL, and the sisters emphasize the welcoming and loving approach of VS Pink towards their bodies and their fluctuations.
Sisterly Connection and Style Evolution:
Chloe and Halle's journey in fashion is deeply intertwined with their sisterly bond. Although their individual styles have evolved over time, they emphasize that there's always a hint of similarity in their fashion choices. Chloe reflects on their relationship, saying, "Our styles are the same but different." She adds that while they're exploring their identities as independent women, their shared fashion sensibilities keep them connected.
Release Details:
The CxH Collection, comprising 27 pieces with prices ranging from $29.95 to $99.95, will be available in Victoria's Secret Pink stores and online from August 29. Additionally, in alignment with their commitment to support mental health education in Black communities, Victoria's Secret Pink will be donating $100,000 to the Black Emotional and Mental Health Collective (BEAM).