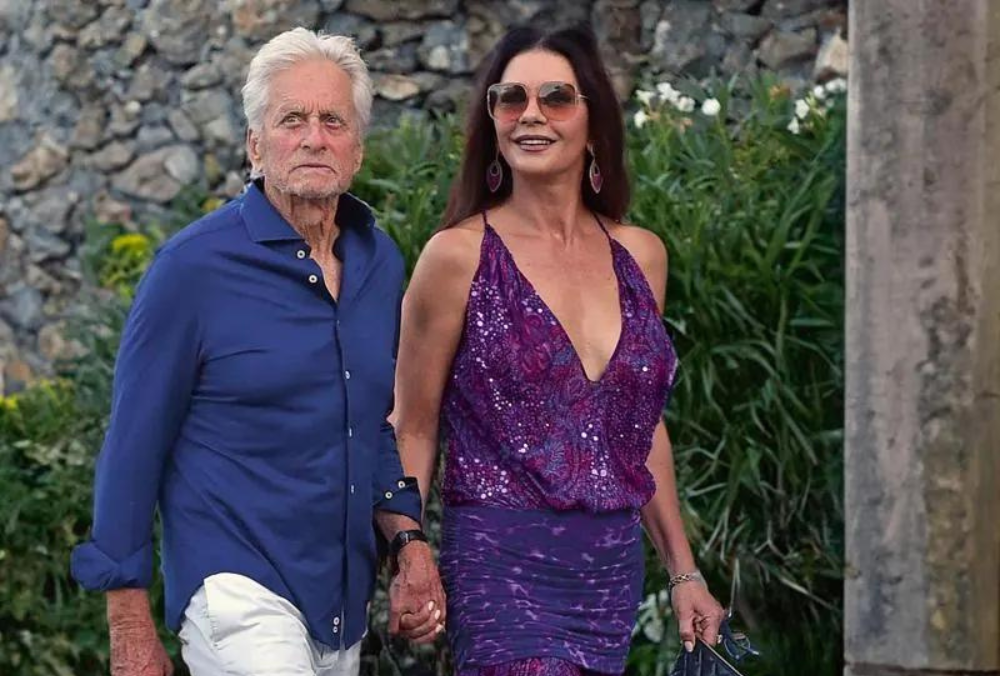 Catherine Zeta-Jones' Throwback Dress Choice for a romantic getaway
Jessica Simpson, known for her impeccable fashion sense, has expressed her enthusiastic approval of Catherine Zeta-Jones donning a dress reminiscent of a classic look. The singer, aged 43, took to Instagram on a recent Sunday to publicly admire the Welsh actress, also aged 43, for her choice to wear a dress that harkens back to Simpson's own iconic appearance at the VH1 Big in '05 Awards in December 2005.
In an Instagram Story, Simpson captioned a picture of Zeta-Jones in the purple maxi dress with the words "Sexy never goes out of style," accompanied by a white heart emoji.
Zeta-Jones confidently sported the dress during a vacation in Portofino, Italy, alongside her husband, actor Michael Douglas, on July 31. The striking purple Ungaro dress, once playfully referred to by the media as Simpson's "revenge dress," features a daring plunging halter neckline, a sparkling sequined bodice, and an eye-catching cheetah-print band at the waist.
Opting for a sun-soaked ensemble, Zeta-Jones paired the outfit with sunglasses and espadrilles, while strolling hand-in-hand with Michael Douglas, who sported white trousers, a navy blue shirt, and black shoes.
Interestingly, the Ungaro dress that Zeta-Jones elegantly revived was the very same attire Simpson wore to accept her "Big Stylin'" award at the VH1 Big in '05 Awards. The event took place just weeks after Simpson publicly announced her separation from her former husband, Nick Lachey, a member of the music group 98 Degrees.
Simpson accessorized her outfit with statement silver hoop earrings and chic black peep-toe heels, while Zeta-Jones, known for her style prowess, showcased her fashion flair in the dress. Zeta-Jones, who radiated confidence and charm, later treated her Instagram followers to a series of captivating selfies taken during her European summer escapade. These posts featured the actress looking stunning in a one-piece swimsuit, donning round sunglasses, a stylish straw hat, and a playful pout, while embracing the summer sun.
In this tale of two strong and fashionable women, the shared appreciation for timeless style shines through, bridging the gap between generations and reminding the world that elegance and allure remain eternally appealing.