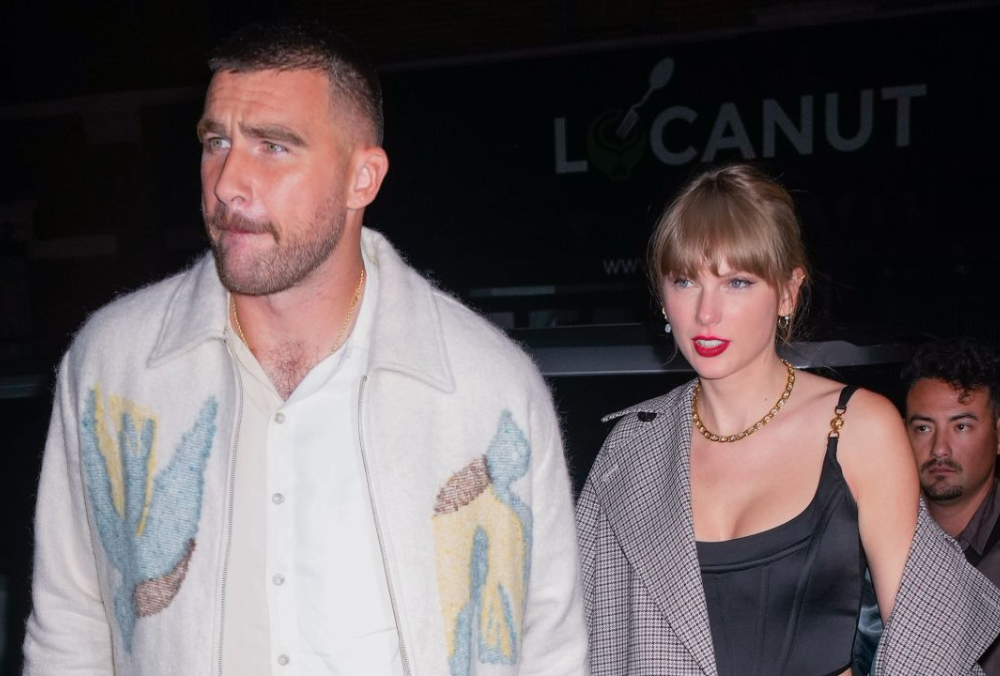 Taylor Swift and Travis Kelce Share a Sweet Kiss
It seems like Taylor Swift and Travis Kelce may be more than just friends. While neither of them has officially confirmed a romantic relationship, their recent activities suggest that they might be more than just acquaintances. From attending Kansas City Chiefs games together to a surprise appearance on Saturday Night Live, their interactions have been getting a lot of attention. Now, they've taken another step in their relationship as a recent photo confirms their affection for each other.
Following the Kansas City Chiefs' victory over the Los Angeles Chargers, Taylor Swift and Travis Kelce spent some time with Kelce's teammate Mecole Hardman Jr. and his girlfriend, Chariah Gordon. Gordon posted pictures from the gathering on Instagram, and one of them caught everyone's attention. In the photo, Swift can be seen with her hand on Kelce's chest, kissing his cheek as he smiles for the camera.
The photo, which exudes sweetness, has prompted fans to speculate about the nature of their relationship. Some couldn't help but reference a lyric from Swift's song "How You Get The Girl" from her 1989 album: "With pictures in frames of kisses on cheeks."
With the release of 1989 (Taylor's Version) just days away, Lover's "Cruel Summer" has taken the spotlight by rising to No. 1 on the latest Billboard Hot 100 chart.