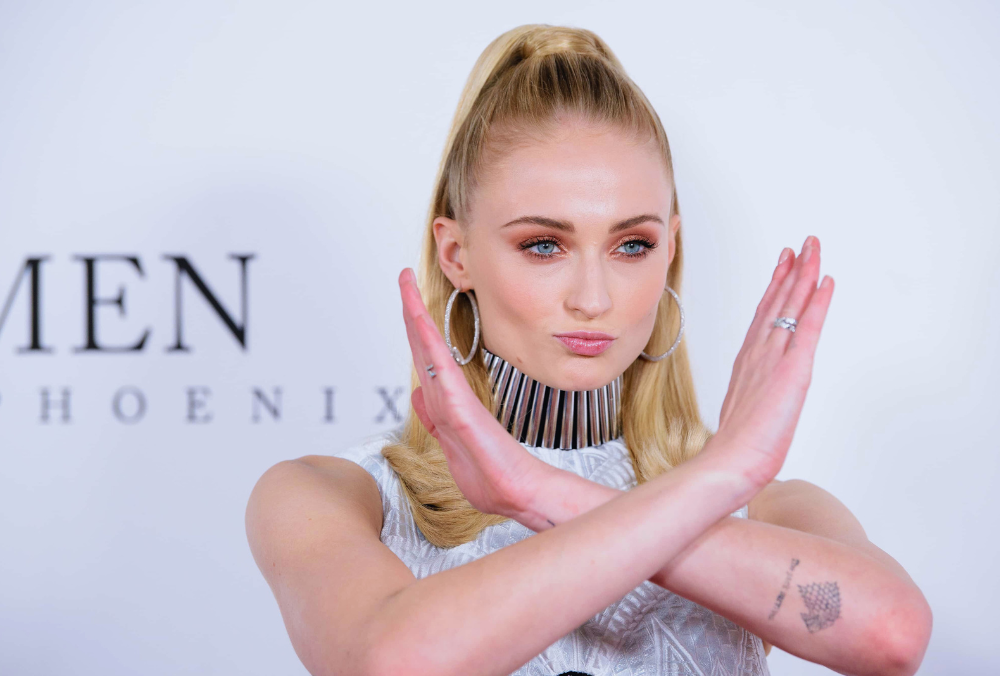 Sophie Turner Embraces "Fearless" Era Amid Split from Joe Jonas
Sophie Turner, the former Game of Thrones star, has made her return to social media following the announcement of her separation from husband Joe Jonas on September 6. Turner, 27, resurfaced with an Instagram Story that instantly captured the attention of fans and media alike.
In the Instagram Story, Turner sported a friendship bracelet with the word "Fearless" emblazoned on it, a clear nod to Taylor Swift's iconic second studio album. Swift's Fearless album, originally released in 2008 and later re-recorded as Fearless (Taylor's Version), includes several tracks widely speculated to be inspired by her brief romance with Joe Jonas.
Notably, Turner had previously hinted at her connection to Taylor Swift's music. When Swift released "Fearless (Taylor's Version)" in 2021, Turner took to her Instagram Story to share Swift's track "Mr. Perfectly Fine" and quipped, "it's not NOT a bop." Swift, in turn, re-shared Turner's post and paid homage to her with the caption, "Forever bending the knee to the 👑 of the north."
What makes this subtle bracelet choice even more intriguing is Turner's recent interactions with Taylor Swift herself. Amid her ongoing separation from Joe Jonas, Turner was spotted socializing with Swift multiple times in New York City in late September. Their encounters ranged from a girls' night out in the city to attending a Kansas City Chiefs game together.
Furthermore, it has been reported that Sophie Turner is currently staying at Taylor Swift's residence in New York City while she navigates the complex waters of a custody battle with Joe Jonas. The couple shares two daughters, Willa (3 years old) and Delphine (14 months old).
The separation saga took a legal turn when Joe Jonas filed for divorce on September 5, after four years of marriage. Turner countered with a lawsuit, accusing Jonas of wrongful retention, alleging that he withheld their daughters' passports and prevented them from returning to England on September 20. However, Jonas promptly issued a statement contesting the claims, expressing his belief that they had already agreed on a co-parenting plan.
In a recent development, the estranged couple opted for a four-day mediation session to address their custody disputes and establish a concrete parenting plan within the context of their impending divorce.
As Sophie Turner embraces her "Fearless" era and navigates her separation from Joe Jonas, her friendship with Taylor Swift appears to be offering solace and support during this challenging time.