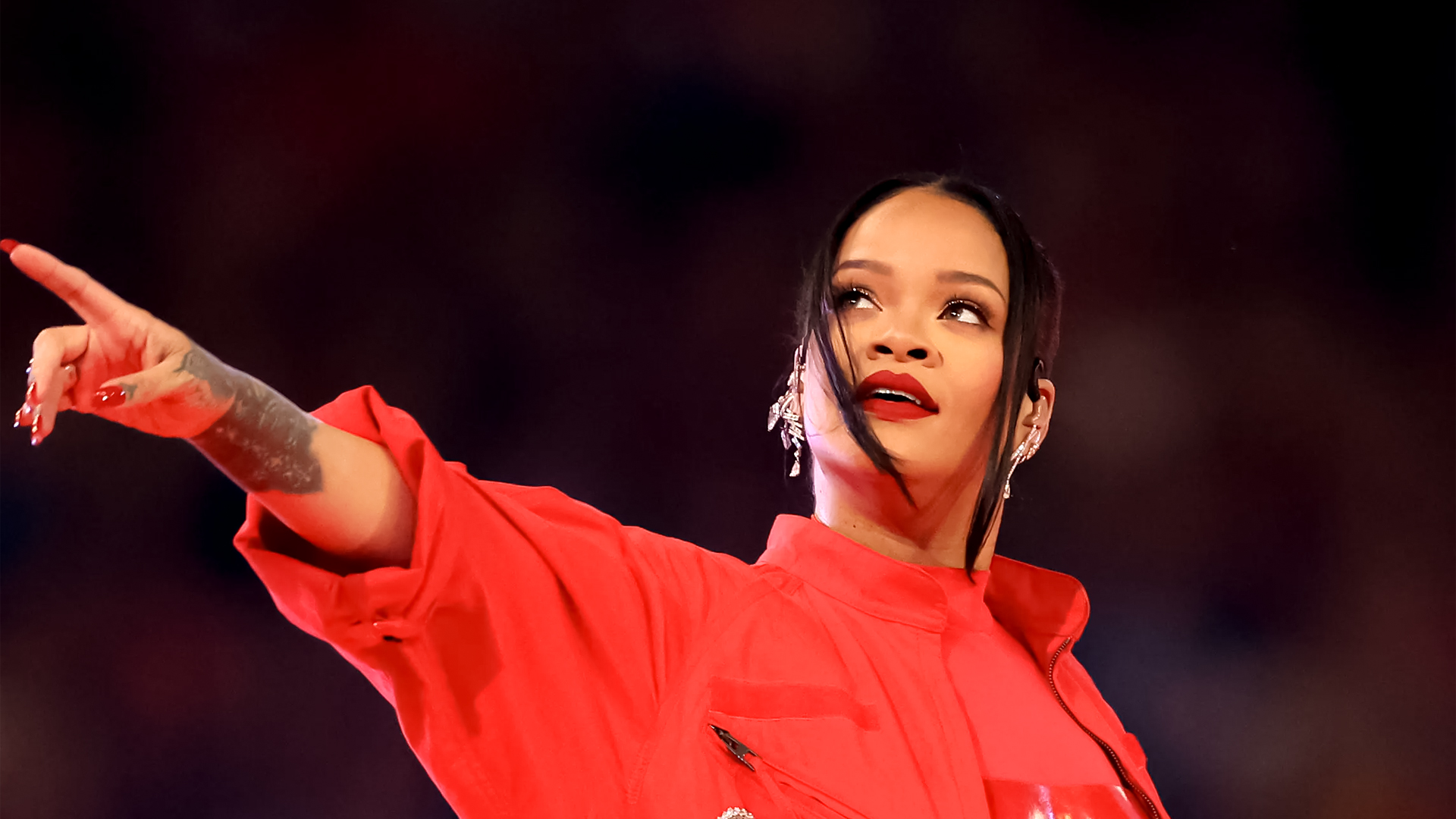 Rihanna Honored A Late Icon During The Super Bowl Halftime Performance
This year's Super Bowl halftime concert by Rihanna was nothing short of spectacular. You might have missed it with all the attention over the performance and her pregnancy announcement that Rihanna honored a late fashion great with her wardrobe. By donning a crimson outfit evocative of the legendary sleeping bag coat of the stylist, Rihanna paid tribute to Andre Leon Talley.
Rihanna's homage to Talley was featured on his official Instagram account. They featured pictures of Talley wearing a Norma Kamali-designed red puffy coat and Rihanna wearing a similar-looking outfit from Alaia during her "Diamonds" halftime performance.
Talley's Instagram was captioned with lyrics from the singer's classic hit, "Umbrella," which read, "When the sun shines, we'll shine together. Told you I'll be here forever… said I'll always be your friend."
Talley and Rihanna had a tight bond, as Marie Claire pointed out. Talley exclaimed over the "Stay" singer's gorgeous Guo Pei-designed yellow gown in a video from the 2015 Met Gala. He told her during the event, "You are so inspiring to so many people. You are going to inspire people in this place."
The former Vogue editor and fashion stylist passed away in January 2022. At the time, Anna Wintour wrote in remembrance of her late companion,
"The loss of André is felt by so many of us today: the designers he enthusiastically cheered on every season, and who loved him for it; the generations he inspired to work in the industry, seeing a figure who broke boundaries while never forgetting where he started from; those who knew fashion, and Vogue, simply because of him; and, not forgetting, the multitude of colleagues over the years who were consistently buoyed by every new discovery of André's, which he would discuss loudly, and volubly—no one could make people more excited about the most seemingly insignificant fashion details than him."
The outfit Rihanna chose for the Super Bowl halftime show was the perfect tribute to her late buddy. The singer first donned a unique multi-layered crimson dress created by Loewe before donning the Alaia jacket. She was dressed in a catsuit with a leather corset that cut off above her tummy, allowing her to flaunt her growing belly. The costume was inspired by "flight gear and the show's dynamic scenography," according to Loewe's website.