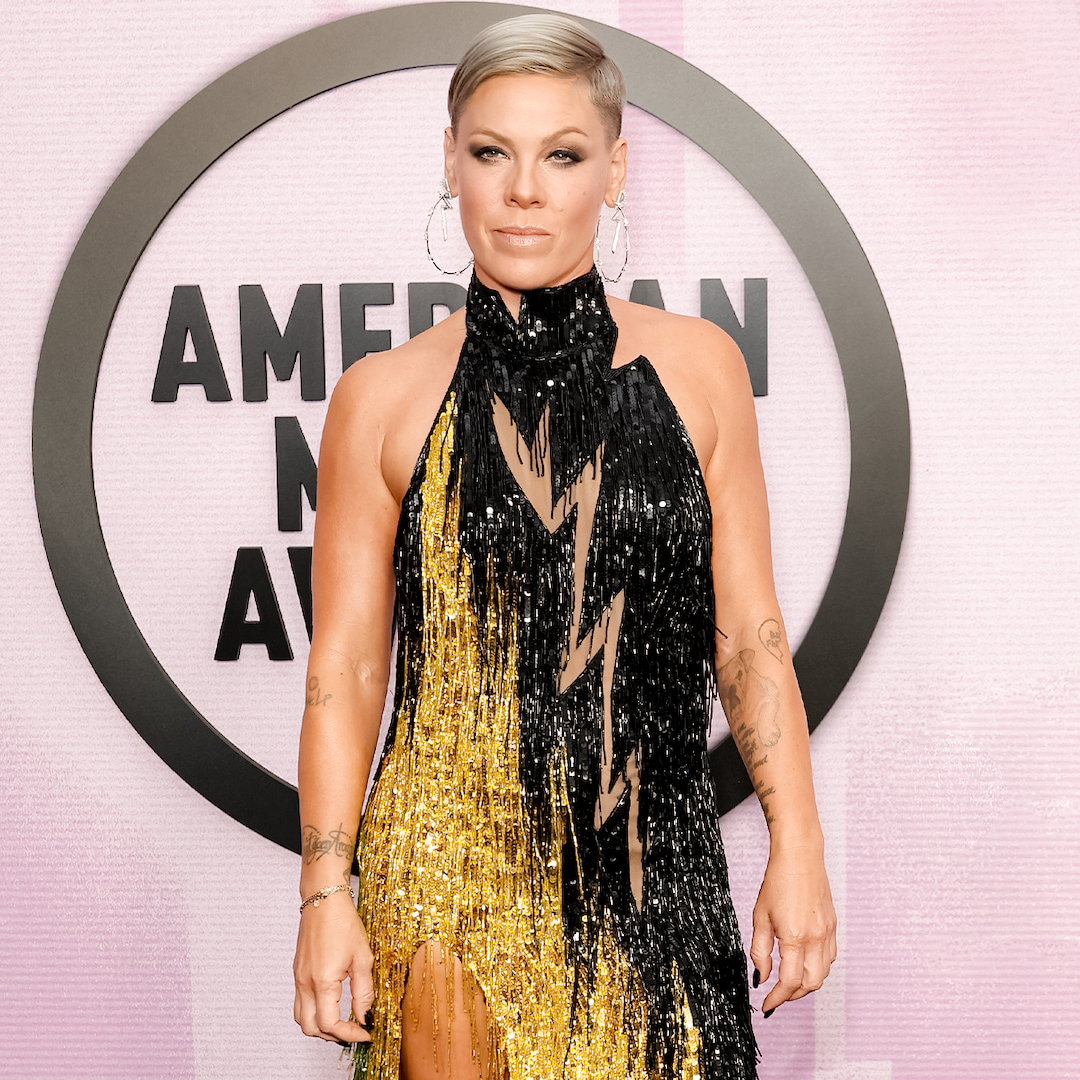 Pink And Her Kids Were On Fire At The American Music Awards Red Carpet 2022
On Nov. 20, Pink and her family showed up to get the party started on the red carpet of the 2022 American Music Awards. The "Try" singer dazzled in a black and gold sequined outfit for the event.
Her husband Carey Hart, and their children Jameson, 5, and Willow, 11, joined her on the red carpet and they all posed together to complete the adorable family picture. Willow wore a stunning black outfit to match her mother's taste. Her brother stood next to Willow, both of them dressed in black.
Pink is getting ready to perform twice at the AMAs when the family outing takes place. The performer will give an homage to the late singer Olivia Newton-John, who passed away on August 8 at the age of 73 following a battle with breast cancer, as well as her brand-new song, "Never Gonna Not Dance Again."
Pink, whose music is known for its emotive performances, recently explained to E! News where she finds her musical inspiration.
"I'm messy and I live a messy life," Pink said at the Rock & Roll Hall of Fame induction ceremony Nov. 5. "I have so much inspiration."
She added, "It's look like it's all together but in here, there's a thunderstorm brewing."
In reality, Pink, a five-time AMA nominee, has done this before. She invited her daughter onstage to perform "Cover Me In Sunshine" alongside her during the 2021 Billboard Music Awards, where they performed acrobatically.
"Willow, nailed it. Jameson, nailing it," Pink said during her Icon Award acceptance speech. "I love what I do and I love the people that I get to do it with."