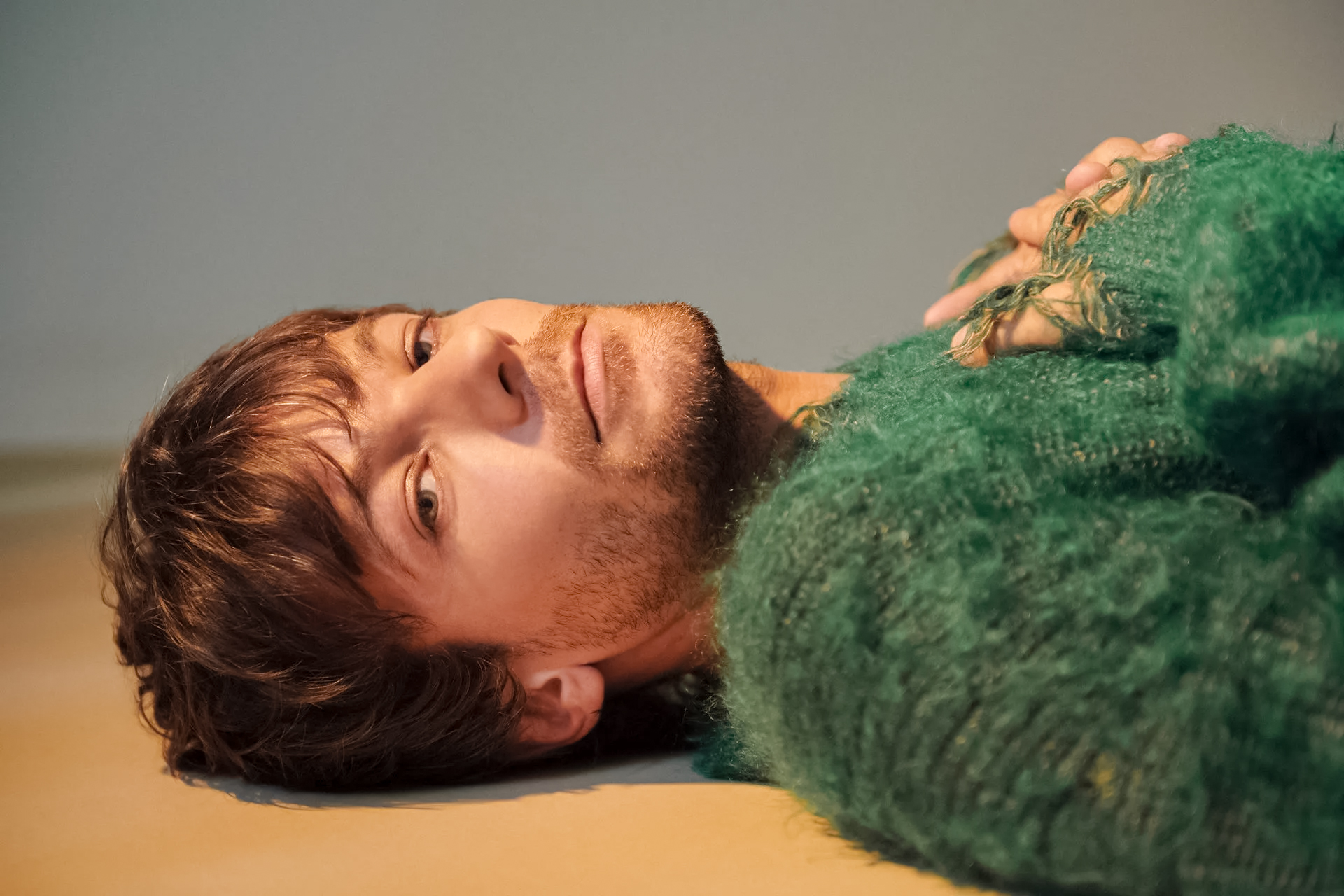 Louis Tomlinson Battles Bruce Springsteen For U.K. Chart Crown
With Faith In The Future, Louis Tomlinson easily wins the lead in the U.K. chart battle (via BMG). However, there is a Boss to deal with. Tomlinson, a former member of One Direction, is in first place on the Official Chart Update with his second solo album, Faith In The Future. Tomlinson won the national albums chart four times while a member of 1D, and his first solo album, 2020's Walls, reached No. 4.
Tomlinson may encounter some difficulties in the last stretch because Only The Strong Survive (Columbia), by Bruce Springsteen, is closely following in second place. The 21st studio album by Bruce Springsteen is made up of soul covers. The Rock & Roll Hall of Famer now has 22 U.K. top 10 albums, including 12 No. 1s, which ranks him joint third among solo performers behind Elvis Presley (13) and Robbie Williams (14) respectively.
Less than 1,200 chart sales divided the two albums at the midway mark, per the Official Charts Company. The current top five is comprised of three former number-one songs: Ed Sheeran's =, Her Loss by Drake and 21 Savage (down 1-4, via OVO/Republic Records), and Taylor Swift's Midnights (down 2-3, via EMI) (up 10-5, via Asylum).
The holiday releases are prepared to begin their yearly march into the charts as Christmas approaches. With Christmas With Aled & Russell, British classical crossover artists Russell Watson and Aled Jones may reach the UK top 10 for the third time (BMG). It has a new position on the list, at No. 8.
According to the OCC, Andrea Bocelli's family album A Family Christmas (released by Decca), which features son Matteo and daughter Virginia, maybe this week's top gainer after rising 58-13 on the midweek chart and potentially reaching a new peak position.
Wizkid, a Nigerian musician, sits just outside the top 10 at this point in the week with his fifth album More Love, Less Ego (Columbia). It is on course for a No. 12 debut, which would surpass 2020's Made in Lagos' No. 15 best and mark the Afrobeat act's career high in the United Kingdom.
With their seventh album Blood Harmony, American roots-rock band Larkin Poe is also gunning for a top 20 debut. The band's first top 40 entry is expected to debut at No. 15 with this song.
Finally, Christine & The Queens, who debuted at No. 17 on the chart blitz, are poised for a top 20 comeback with Redcar les adorables étoiles (prologue) (via Because Music). The French group has had an impression on the U.K. chart three times. Its breakthrough single, Chaleur Humaine, peaked at No. 2, and its follow-up, Chris, peaked at No. 3.
When the Official U.K. Albums Chart is released on Friday, everything will be made clear.