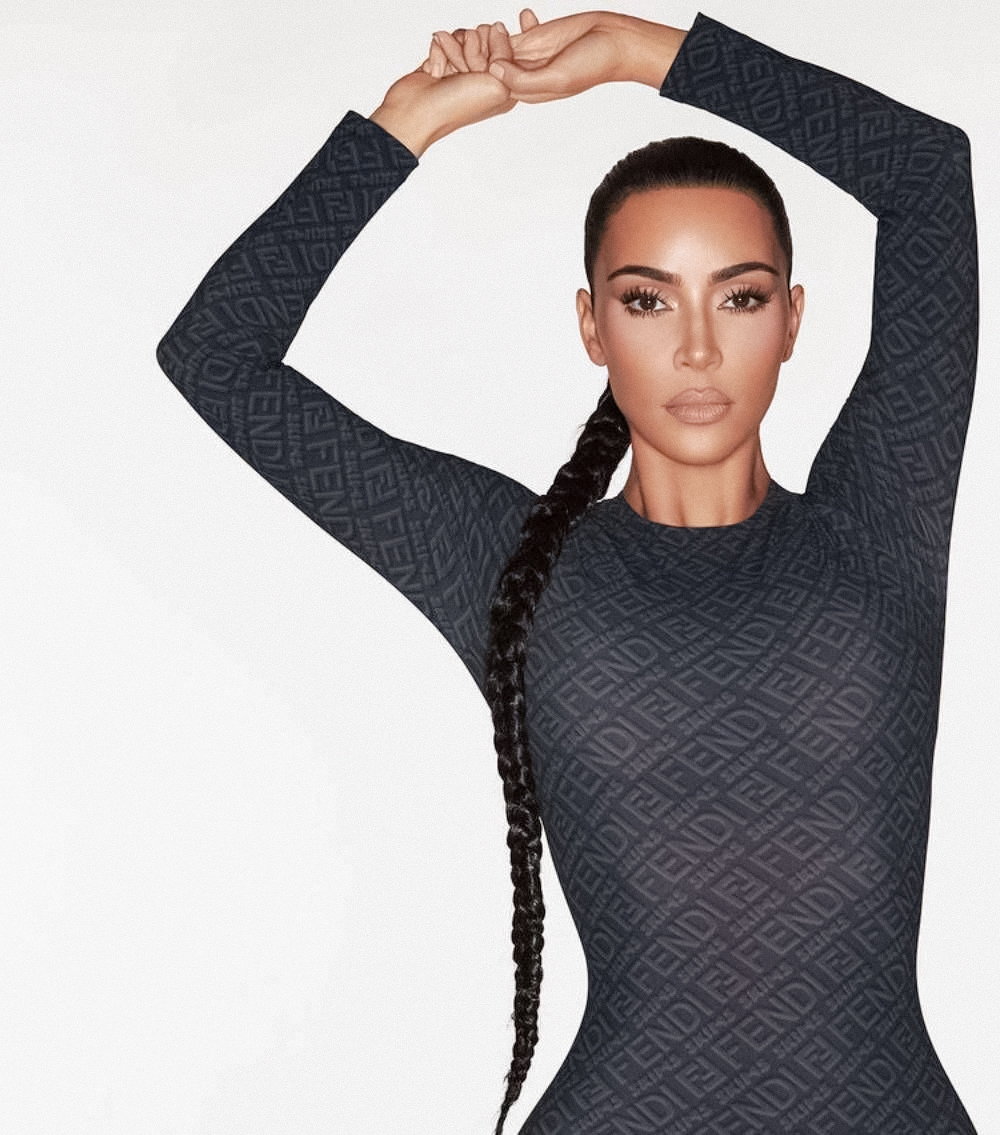 Kim Kardashian's Latest "Makeup-Free" Selfie Is Fueling A Filter Controversy
Kim Kardashian, the queen of contouring, has received plaudits for her most recent "unfiltered selfie." On March 6, the 42-year-old reality TV personality posted a makeup-free photo straight from the dentist's chair, complete with a disposable pink bib. Supporters of the Skims creator flooded her comments with the expected jokes, admiration, and emoticons, but many also began to dispute her use of filters—or lack thereof.
"Yes an unfiltered selfie!!!" one fan responded to the pic, while another wrote, "Nice to see Kim's skin without makeup or a filter."
Many, however, were quick to point out that even a more natural-looking Kardashian selfie is likely to be edited before being uploaded to Instagram. "See!!! Shut up all those haters she's unfiltered unedited and still the most beautiful of all time," one fan wrote. Another user replied to that comment directly, writing, "I love Kim and she's beautiful but this is still edited."
Here are two facts: women ought to be able to upload a selfie without being inundated with comments and queries about filters, fillers, Botox, and natural signs of aging. There's nothing wrong with utilizing filters, fillers, and/or Botox, and nothing wrong with opting out.