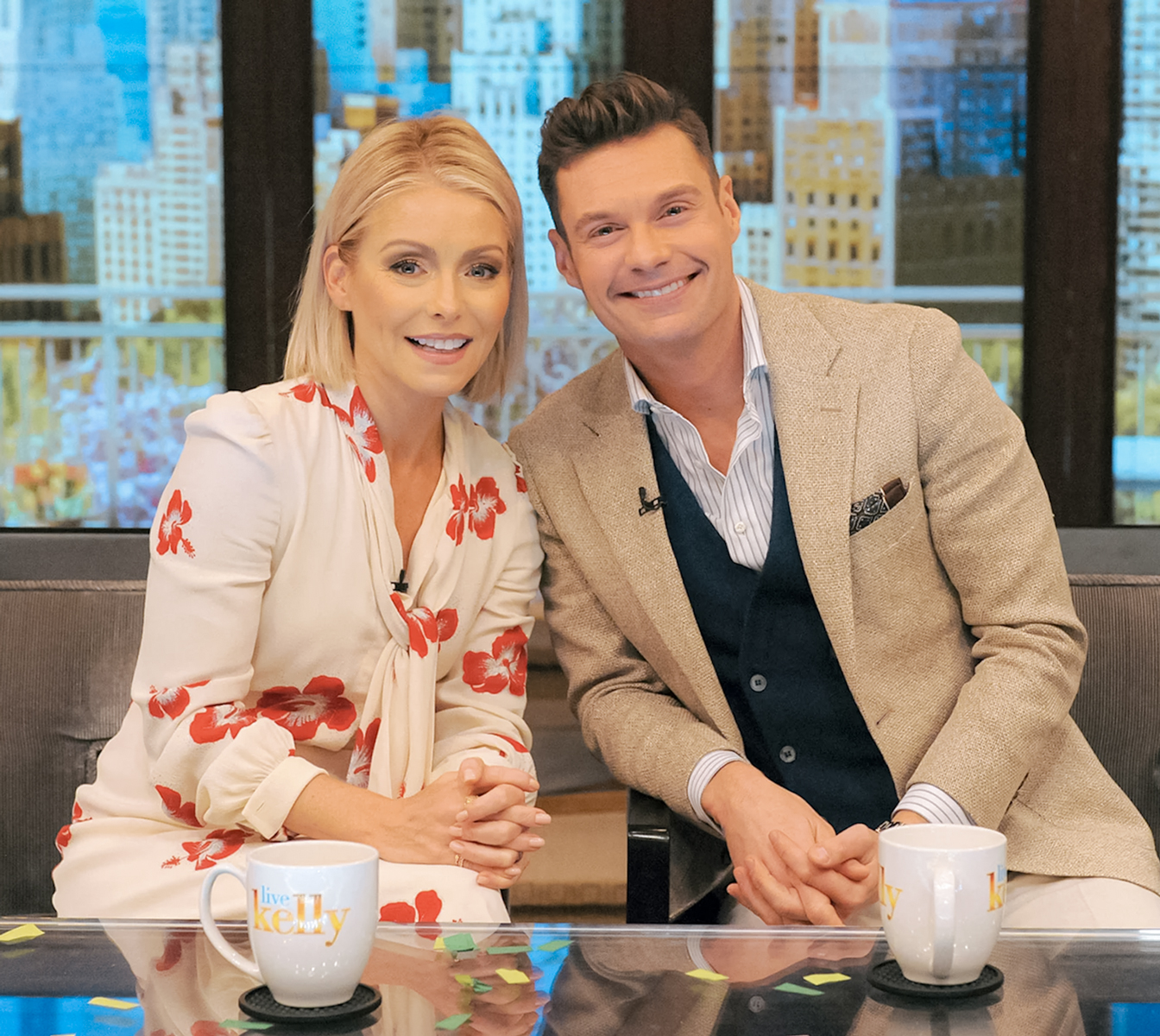 Kelly Ripa And Ryan Seacrest Return To Jurassic Park Just In Time For The Academy Awards
This dino looks to be demanding a recount. In an exclusive early look of the Live with Kelly and Ryan After Oscars Program, hosts Kelly Ripa and Ryan Seacrest are transported to the land of Jurassic Park Dominion, where they face off against an especially enraged velociraptor. Is the dinosaur upset since the film was not nominated for an Oscar in 2023? The hosts appear to believe so.
Kelly approaches the dinosaur in the ancient scene, holding her hand in front of her in Chris Pratt's distinctive pose. "Listen, let's just all take a breath here," she says. "We don't have anything to do with the nominations." Ryan adds, "We're not even in the academy." The American Idol presenter then makes one last desperate attempt to save the dinosaurs before they become extinct, jokingly, "What do you do when you cross a dinosaur with a pig? Jurassic Pork."
Ryan will cover the Oscars for the final time on the daytime talk program on March 13, after announcing his retirement after six seasons on Feb. 16.
"Working alongside Kelly over the past six years has been a dream job and one of the highlights of my career," Ryan said in a statement. "She has been an amazing partner, friend and confidant, and although we will always be a part of each other's lives, I will miss our mornings together."
Despite Kelly's husband Mark Consuelos will fill Ryan's shoes, the talk show host admitted she will miss working with her buddy. "I'm so grateful to have spent the last six years beside my dear friend of too many decades to count and will miss starting my days with Ryan," Kelly shared in her own statement. "Ryan's energy, passion and love for entertainment is one-of-a-kind."