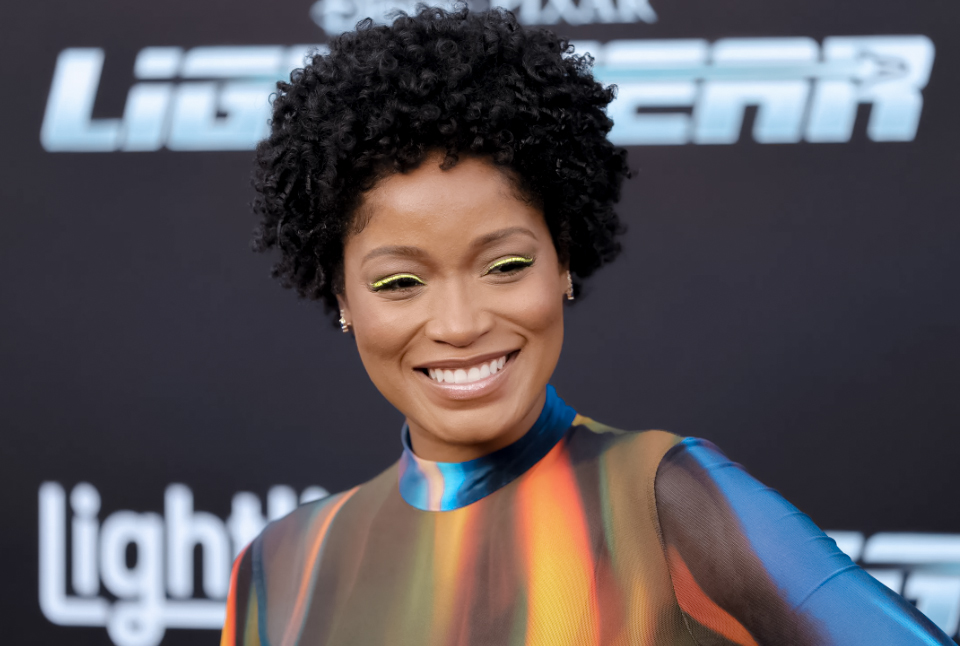 Keke Palmer's Pregnancy Looks
On the Dec. 3 edition of Saturday Night Live, the "Nope" actress made her pregnancy announcement by unbuttoning her brown coat to expose her expanding tummy below.
During a doctor's office sketch during her visit on SNL, Keke also exposed her bump.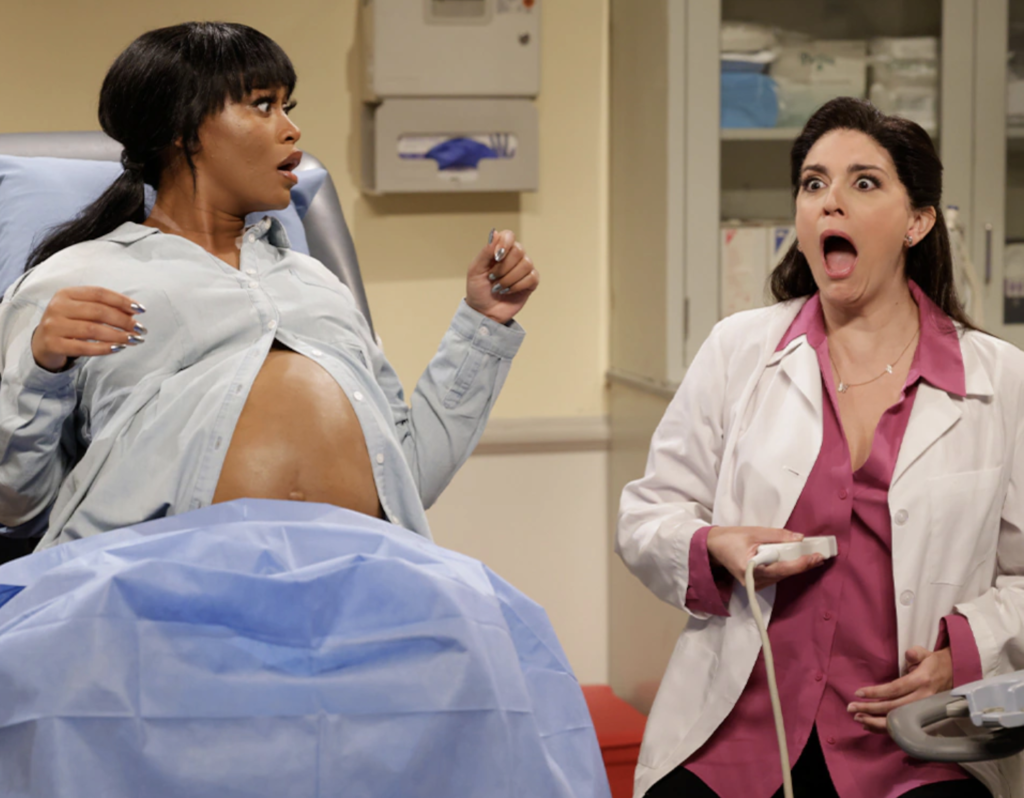 The actress, who co-starred in an SNL digital short with SZA, covered up her growing baby bulge in a white knit sweater and a silver jacket.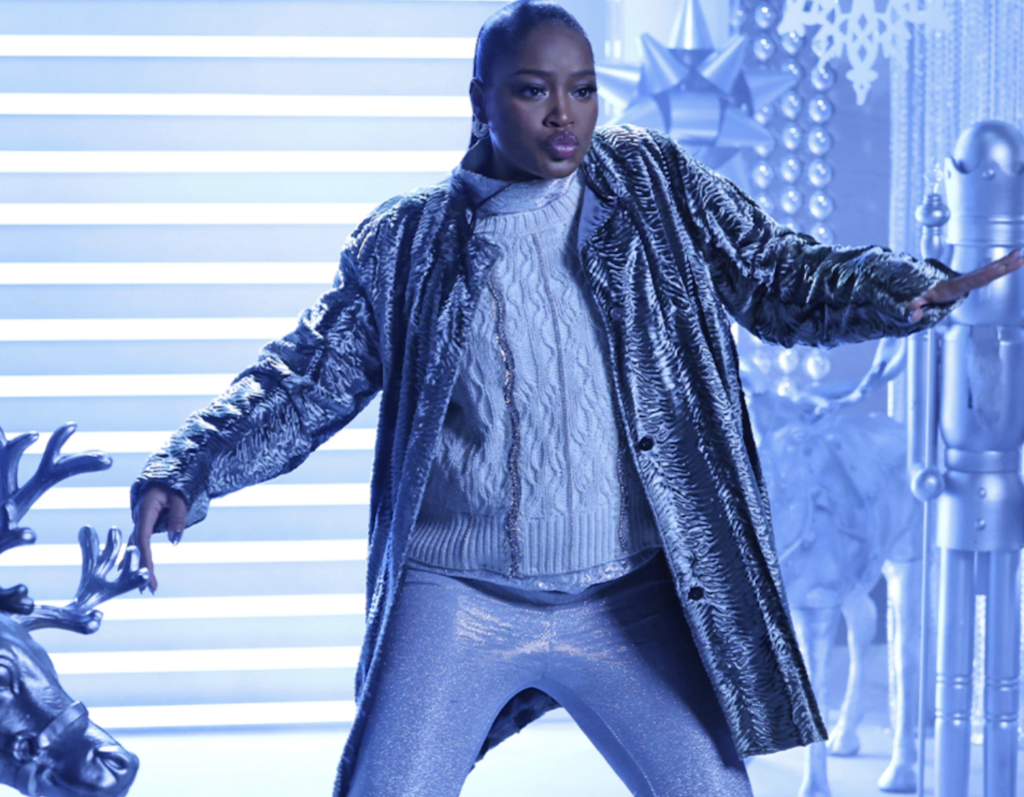 Keke finished off her appearance on Saturday Night Live wearing a short blue outfit that revealed her growing tummy.
Keke appeared at ease in a brown sweater dress while out on a date with boyfriend Darius Jackson, as shown in a snapshot shared on his Instagram Story.