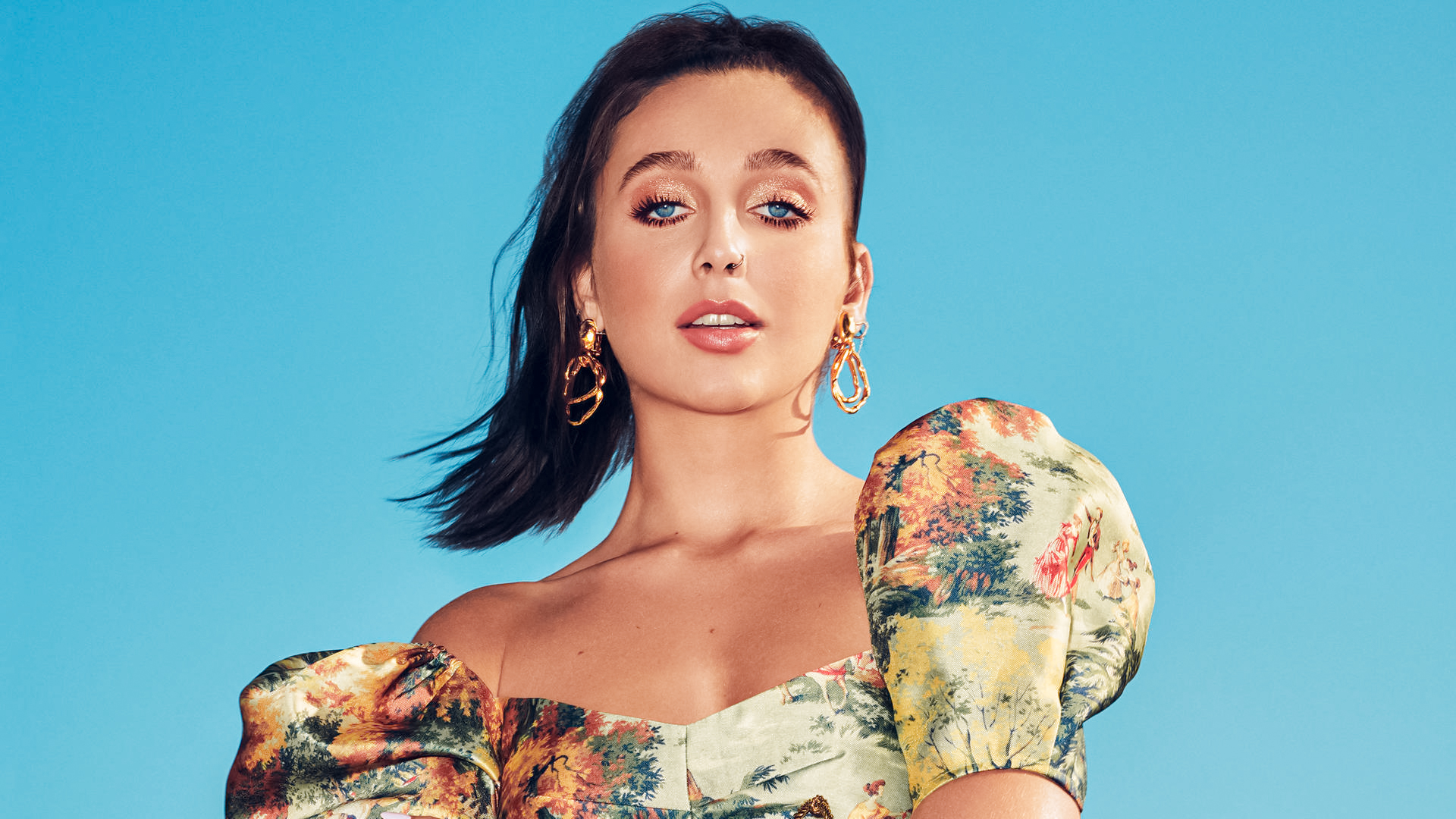 Emma Chamberlain Confirms Her Relationship With Her Musician Role Model
Emma Chamberlain and Role Model just made their relationship public. The 21-year-old and the singer, whose real name is Tucker Pillsbury, revealed their romance in a cover shoot for GQ's Valentine's Day edition after more than a year of dating.
"I know that people are going to be like, 'Emma, you're a f–king hypocrite,' because I always said this is something I will never do," Emma explained in the interview published Feb. 14. "There's parts of our relationship that are going to be private forever, and those things we keep sacred. But I don't think we need to be secret anymore. It's just like, I'm over that s–t."
Of keeping their relationship on the down-low, she noted, "My dad always says that me and Tucker are soft-launched."
The YouTuber acknowledged to presenter Alex Cooper on the Call Her Daddy show in February 2022 that she was in a relationship but wasn't ready to identify names just yet. Emma, who even went so far as to make their romance Instagram public, is now expressing why she now feels ready to share her love with people.
"That used to be my mindset: 'I'm protecting this at all costs and not letting anybody see it,'" she continued. "But, actually, that's not fun. It's not f–king fun. And what's life about? Having f–king fun, okay? Sh-t should just be f–king fun! Why stop yourself from doing that?"
Role Model, 25, mirrored his girlfriend's comments, remarking on the two's wonderful connection.
"We have a very just unproblematic, safe, private—when we want to be private—relationship," he noted. "We're never going to be posting photos and selfies of us on a beach in Cabo. We just are trying to be professional within our own careers."