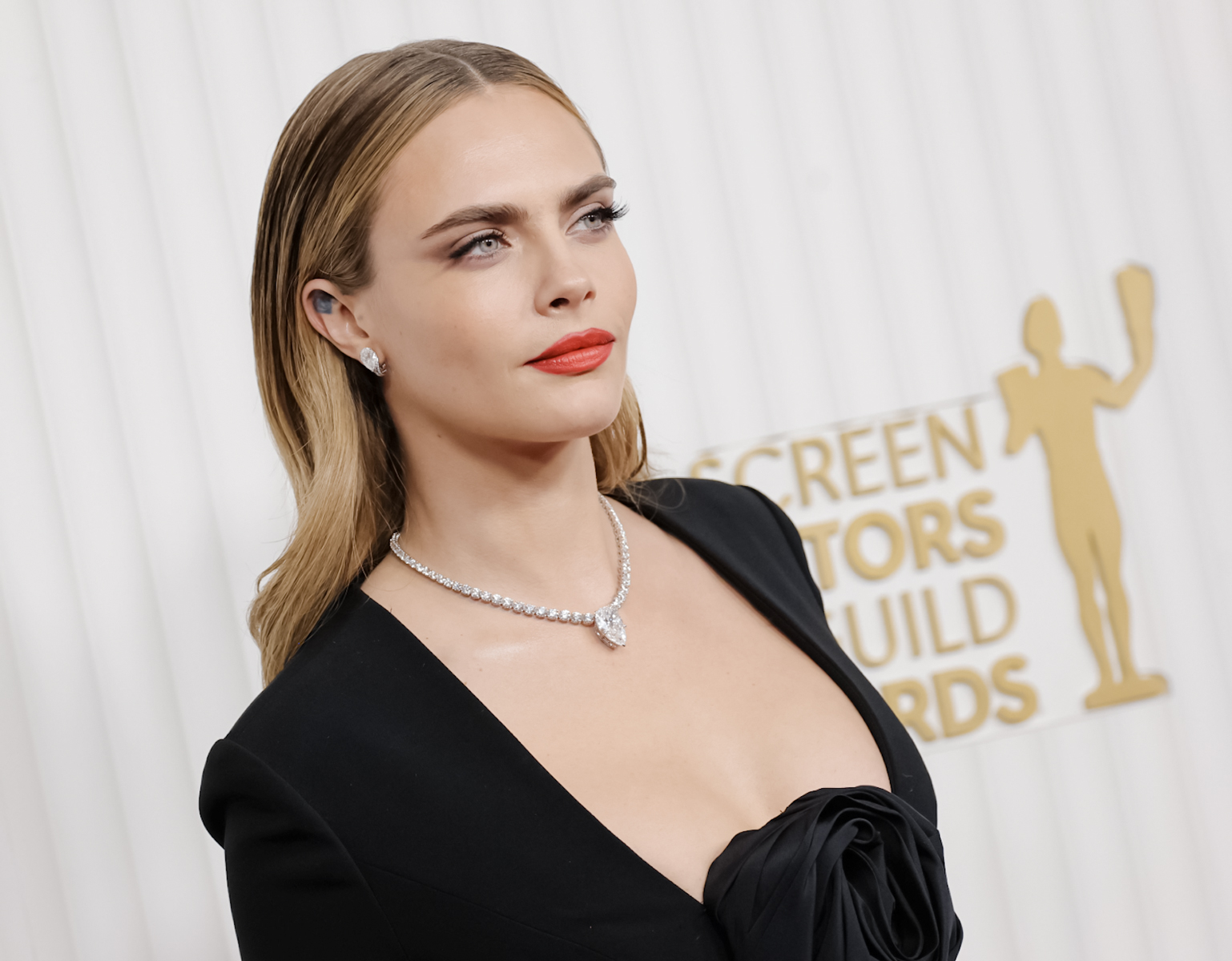 Cara Delevingne Explains Why She Entered Rehab
Cara Delevingne is writing about her sober experience. Six months after paparazzi images of the model at Los Angeles' Van Nuys Airport prompted worry among admirers, the model, 30, said that she's sober and entered treatment late last year.
"I hadn't slept. I was not okay," she told Vogue for its April cover story published March 8, recalling how the pictures were taken in September after she'd returned from Burning Man and was on her way to work. "It's heartbreaking because I thought I was having fun, but at some point it was like, Okay, I don't look well. You know, sometimes you need a reality check, so in a way, those pictures were something to be grateful for."
In reality, Delevingne's pals rushed to her aid after seeing the images. "From September, I just needed support," she recalled during the January interview at her L.A. home. "I needed to start reaching out. And my old friends I've known since I was 13, they all came over and we started crying. They looked at me and said, 'You deserve a chance to have joy.'"
And the Carnival Row star felt it was time for a change. "I've had interventions of a sort, but I wasn't ready," she added. "That's the problem. If you're not face-first on the floor and ready to get up again, you won't. At that point. I really was."
According to Vogue, Delevingne entered treatment to gain psychological assistance and committed to a 12-step program. "Before I was always into the quick fix of healing, going to a weeklong retreat or to a course for trauma, say, and that helped for a minute, but it didn't ever really get to the nitty-gritty, the deeper stuff," she explained. "This time I realized that 12-step treatment was the best thing, and it was about not being ashamed of that. The community made a huge difference. The opposite of addiction is connection, and I really found that in 12-step."
Delevingne also discussed her early encounters with alcohol when she was as young as seven years old, and how she witnessed her mother, Pandora, suffer from addiction. The coronavirus epidemic didn't help matters, as the Paper Towns actor found herself alone after her divorce from Ashley Benson, facing an "existential crisis" about not being able to work, as she told Vogue.
When the world started to open up again, she went back to partying in her spare time between projects. But, after viewing the airport paparazzi photos in September 2022, she decided she wanted to live her life differently. And Delevingne, who has been clean for more than four months, is devoted to the process.
"This process obviously has its ups and downs, but I've started realizing so much," she told Vogue. "People want my story to be this after-school special where I just say, 'Oh look, I was an addict, and now I'm sober and that's it.' And it's not as simple as that. It doesn't happen overnight….Of course I want things to be instant—I think this generation especially, we want things to happen quickly—but I've had to dig deeper."