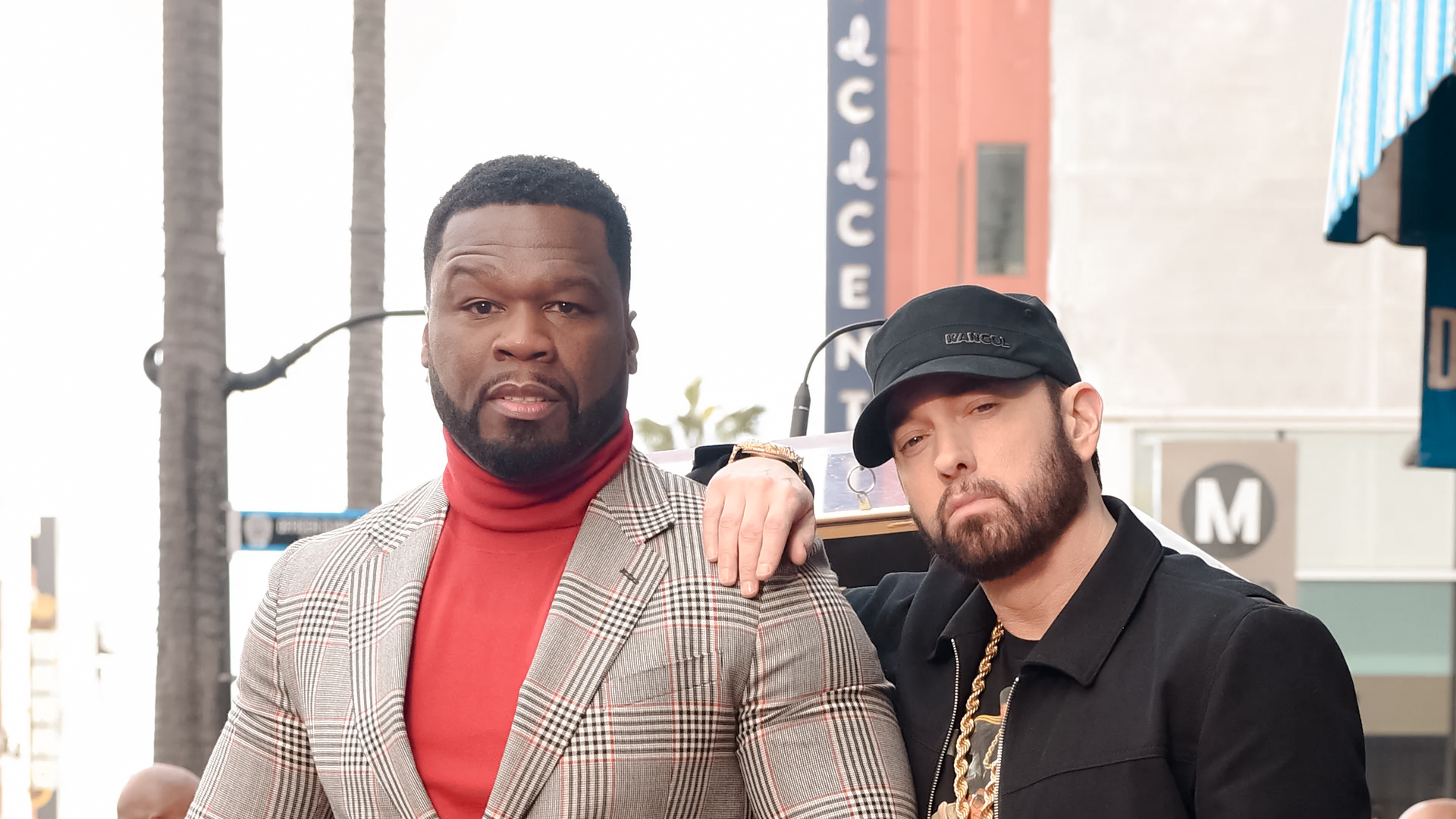 50 Cent Plans To Produce 8 Mile Series With Eminem
During his latest appearance on theBigBoyTV YouTube show, 50 Cent, revealed that he is to turn the 2002 Oscar-winning feature, 8 Mile, into a TV series. The project is approved by Eminem and is set to be huge according to the rapper.
"It's gonna be big. I'm working. I ain't got no duds. I'm batting 100. I think it should be there for his legacy because it's important to me that they understand it. I'm gonna bring his 8 Mile to television," says the 47-year-old.
Eminem will help with the production of the TV show, which is a semi-autobiographical take on his life. 50 Cent explains that the project will bring forth a backstory to the movie and depict the younger years of the "Lose Yourself" artist.
Although he won an Oscar for the song, Eminem never actually attended the award show in 2003. In fact, there was news of him being in Michigan with his daughter. He had even admitted that the ceremony "wasn't his sort of gig."
In honor of 8 Mile's 20th anniversary, Eminem re-released the film's original soundtrack with the caption, 'I'm still standing here screaming "f*** the Free World."' #8Mile 20th Anniversary Deluxe Edition of the soundtrack drops on streaming Friday!"
Watch 50 Cent talk about the upcoming show here: