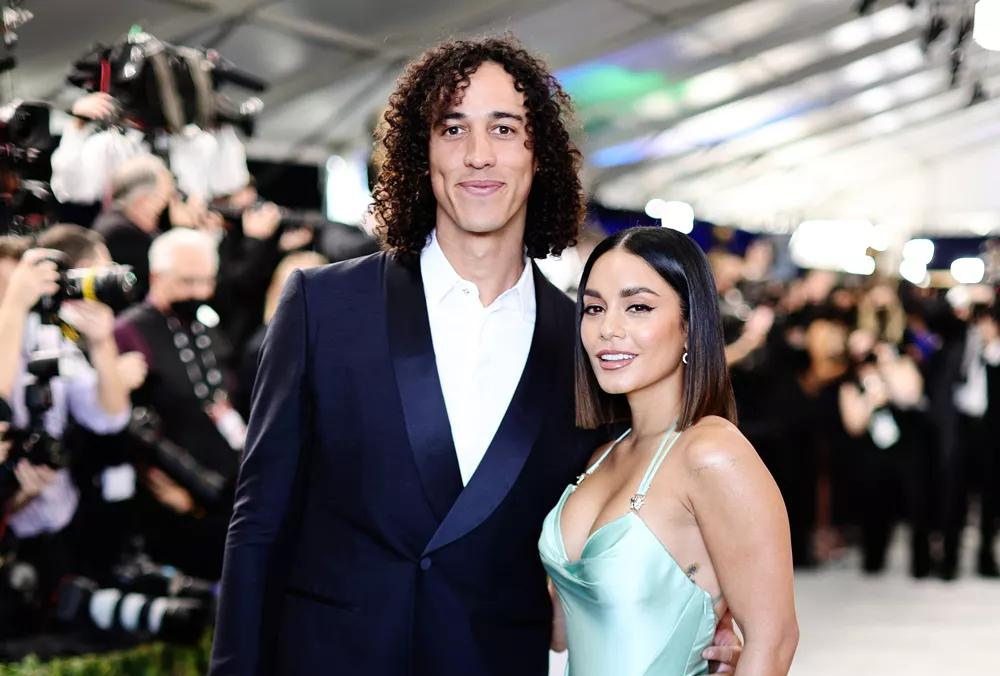 Vanessa Hudgens and Cole Tucker Kick Off Spooky Season at Los Angeles Haunted Hayride
Vanessa Hudgens and her fiancé, Cole Tucker, got into the spirit of spooky season with a visit to the Los Angeles Haunted Hayride over the weekend. In a charming black-and-white photo shared on Vanessa's Instagram, the couple looked thrilled as they embraced each other.
The actress captioned the post with a playful nod to the Halloween season, writing, "Spooky szn + my fiancé = happy ghoul." Cole Tucker responded to her post with a red heart emoji, showcasing their love and enthusiasm for the festive occasion.
Vanessa also marked the beginning of October with another black-and-white photo, this time featuring her younger sister, Stella. She captioned it with, "Happy October 1st ghouls 💀👻🎃."
Vanessa Hudgens and Cole Tucker's love story began in 2020 when they were first linked romantically. Speaking about their relationship, Vanessa expressed that Cole was "just kind of perfect for me." She later revealed on The Drew Barrymore Show that she initiated contact with him after they met in a Zoom meditation class, saying, "If I want something or someone, I'm going after them."
The couple has celebrated multiple Halloweens together, with Vanessa known for her creative and captivating costumes. Last year, they dressed up as Sting and Miss Argentina, and Vanessa shared their Halloween look on social media.
Vanessa and Cole announced their engagement in February with a joint Instagram post expressing their joy. Vanessa, the founder of Cali Water, later shared her excitement about being engaged, highlighting the sense of security it brings and the special feeling of being a fiancée.
Regarding wedding plans, Vanessa revealed that the process has been "wild" and expressed surprise at the high cost of wedding dresses. She mentioned that her best friend is also getting married and going through the experience, making her aware of the financial aspects of wedding preparations.