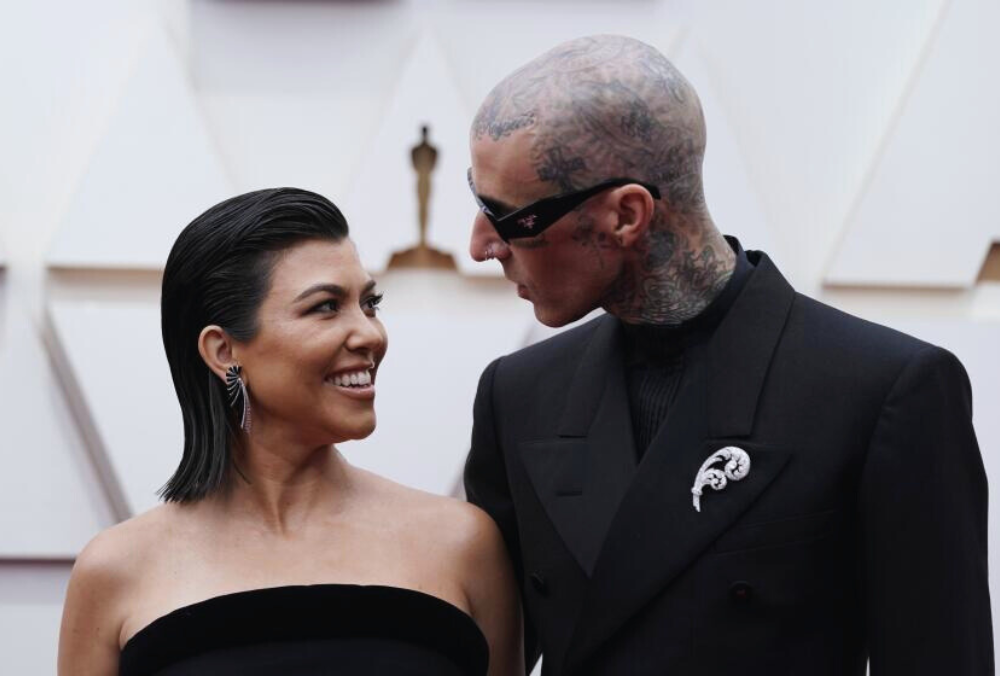 Travis Barker and Kourtney Kardashian Reveal Baby Name Choice
Travis Barker, the renowned drummer from Blink-182, and his wife, Kourtney Kardashian Barker, have shared their choice for the name of their unborn child. The couple, married since May 2022, have decided to name their baby "Rocky."
This choice was revealed by Travis Barker during an appearance on the "One Life One Chance Podcast With Toby Morse." Barker disclosed their baby's name and playfully remarked, "Rocky Thirteen Barker — such a hard name." He further confirmed the name, stating, "Rocky Thirteen Barker. I was like, 'He's gonna come out of my wife's vagina doing front-kicks and push-ups."
The couple anticipates the baby's arrival with the due date expected to be between Halloween and the first week of November.
Travis Barker had hinted at the chosen name in June when he commented on Kourtney Kardashian Barker's Instagram photo, saying, "I already know his name [winking emoji]."
In September, Kourtney Kardashian Barker revealed she underwent "urgent fetal surgery," expressing gratitude to her doctors for saving their baby's life. Travis Barker left Blink-182's international reunion tour abruptly to be by her side during this time.
The couple's baby, Rocky, will be their first child together. Travis Barker has three other children from his previous marriage with Shanna Moakler, while Kourtney Kardashian has three children with her ex, Scott Disick.
Despite the upcoming addition to their family, Travis Barker will also be occupied in 2024 as Blink-182 announced their One More Time Tour in support of their album of the same name.