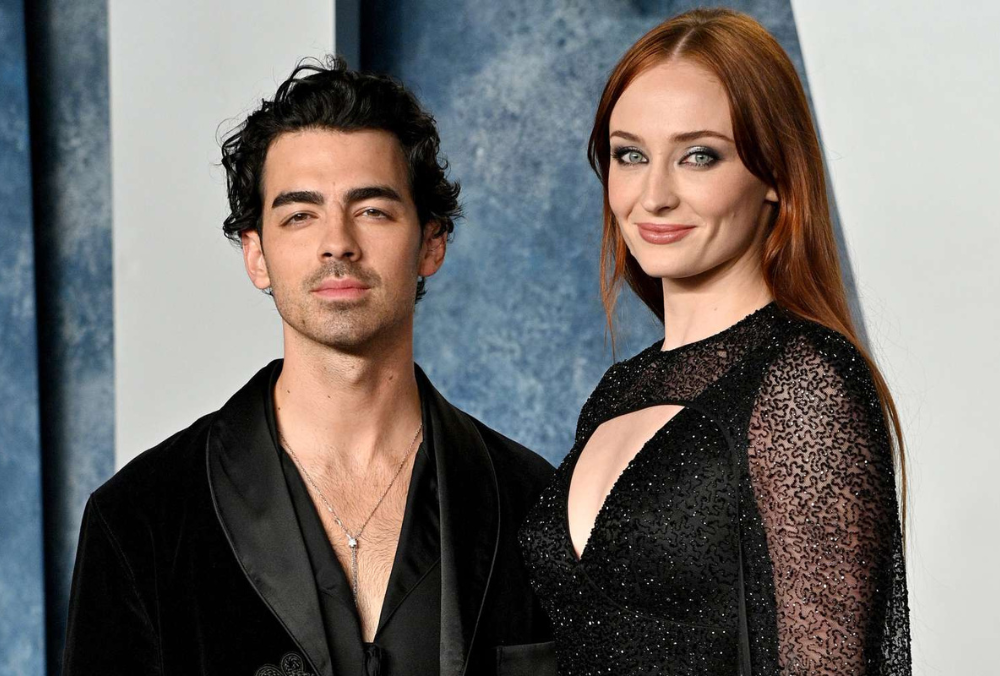 Sophie Turner Trolls Joe Jonas with "Mr. Perfectly Fine" Bracelet at Jonas Brothers Concert
Sophie Turner, the Game of Thrones actress and wife of Joe Jonas, playfully trolled her husband during a Jonas Brothers concert at Yankee Stadium over the weekend. Turner shared a series of photos from the concert on her social media, and one of the slides showcased the clever prank she pulled on Joe.
In the second slide of her post, Sophie Turner displayed a close-up shot of her friendship bracelets, with one of them bearing the phrase "Mr. Perfectly Fine." This particular phrase is associated with the Taylor Swift song "Mr. Perfectly Fine," which was featured as a vault track on the re-recorded version of her album Fearless (Taylor's Version). The song is widely believed to be about Joe Jonas.
Turner's prank adds a lighthearted touch to the ongoing playful interactions between the Jonas and Swift circles. After the release of "Mr. Perfectly Fine" in 2021, Turner shared a response on Instagram stating, "it's not NOT a bop." Taylor Swift playfully acknowledged Turner's post by reposting it and referencing Turner's Game of Thrones character Sansa Stark.
Joe Jonas and Taylor Swift reportedly dated briefly in 2008. Swift later revealed on The Ellen DeGeneres Show that the song "Forever & Always" from her Fearless album was about Jonas. The interactions between the three stars have since been marked by humor and camaraderie.
Turner and Jonas are known for their witty and affectionate exchanges. During a TikTok Live in 2022, they shared their favorite Taylor Swift album, with Turner mentioning "1989" and playfully connecting the album "Reputation" to her Game of Thrones character Sansa Stark.
The Jonas Brothers recently kicked off The Tour, which includes material from five different albums spanning their entire career. The ambitious setlist and elaborate show have garnered much attention, and the band has added 50 new shows to their tour schedule, with performances in North America, Australia, New Zealand, and Europe.
As Turner continues to light up social media with her humor and charm, fans can look forward to more delightful interactions between her, Joe Jonas, and the Taylor Swift universe.