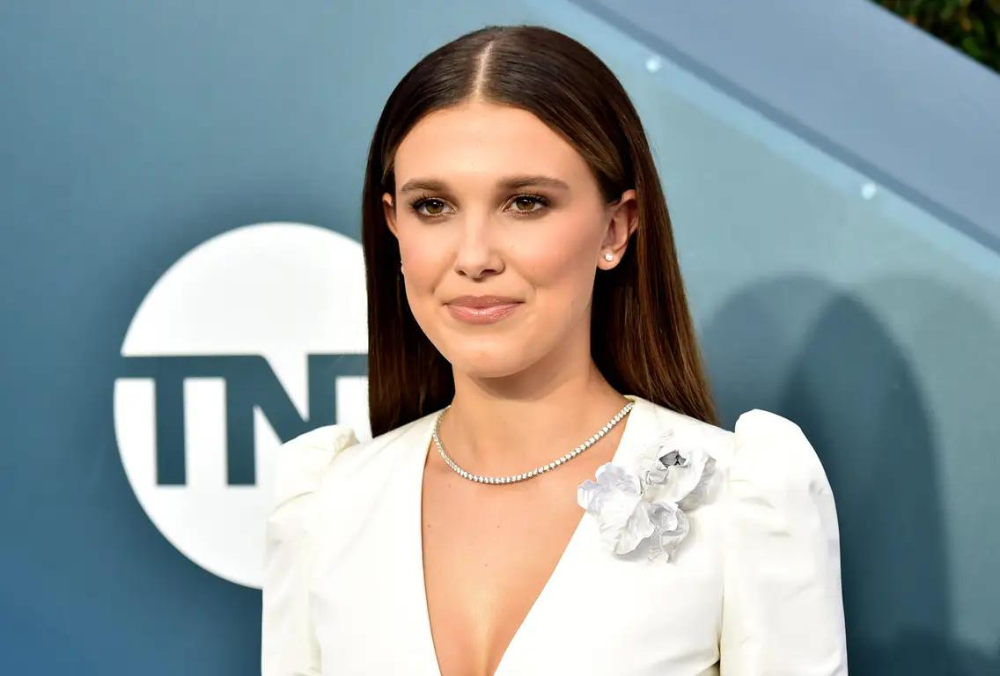 Millie Bobby Brown Opens Up About Moving On from Stranger Things
Millie Bobby Brown, renowned for her role in the hit Netflix series Stranger Things, has candidly shared her thoughts on bidding farewell to the beloved show as it approaches its final season. The Netflix horror fantasy series, created by Matt and Ross Duffer, made its debut in 2016, introducing audiences to a group of endearing young actors, including Brown, who portrayed the enigmatic Eleven. Following the resounding success of Stranger Things' fourth season last year, the upcoming release of the fifth and final season has been confirmed.
As fans eagerly anticipate the arrival of Stranger Things season 5, Millie Bobby Brown has offered insights into her emotions regarding the impending conclusion. While deeply appreciative of her time on the show, the talented actress candidly expressed her readiness to move on to the next chapter of her career. In a statement to Women's Wear Daily, Brown likened her departure from the series to graduating from high school, emphasizing the sense of preparedness to explore new horizons:
"I think I'm ready. It's been such a huge factor in part of my life, but it's like graduating high school, it's like senior year. You're ready to go and blossom and flourish and you're grateful for the time you've had, but it's time to create your own message and live your own life."
While Stranger Things undeniably propelled its cast members into the spotlight, Millie Bobby Brown, beyond her portrayal of Eleven, has been actively establishing herself outside the show's realm. In 2020, Brown not only starred in the Netflix film Enola Holmes but also ventured into production, marking her debut as a producer. The success of Enola Holmes even led to the greenlighting of a sequel.
Moreover, Brown's dedication to driving meaningful narratives has become evident through her involvement in various projects. She is set to produce and star in two upcoming films, Damsel and The Girls I've Been, both of which showcase her commitment to amplifying contemporary, female-centered stories. Additionally, Brown is poised to headline a high-budget film titled The Electric State, directed by Joe and Anthony Russo, slated for release on Netflix in 2024.
As the industry navigates ongoing strikes by WGA and SAG-AFTRA, the timeline for the commencement of Stranger Things season 5 remains uncertain. Nevertheless, Millie Bobby Brown's trajectory over the past years underscores her enduring presence in the television and film landscape. Her multifaceted talents and dedication indicate that she is poised to shape narratives, capture hearts, and leave an indelible mark in the entertainment world for years to come.