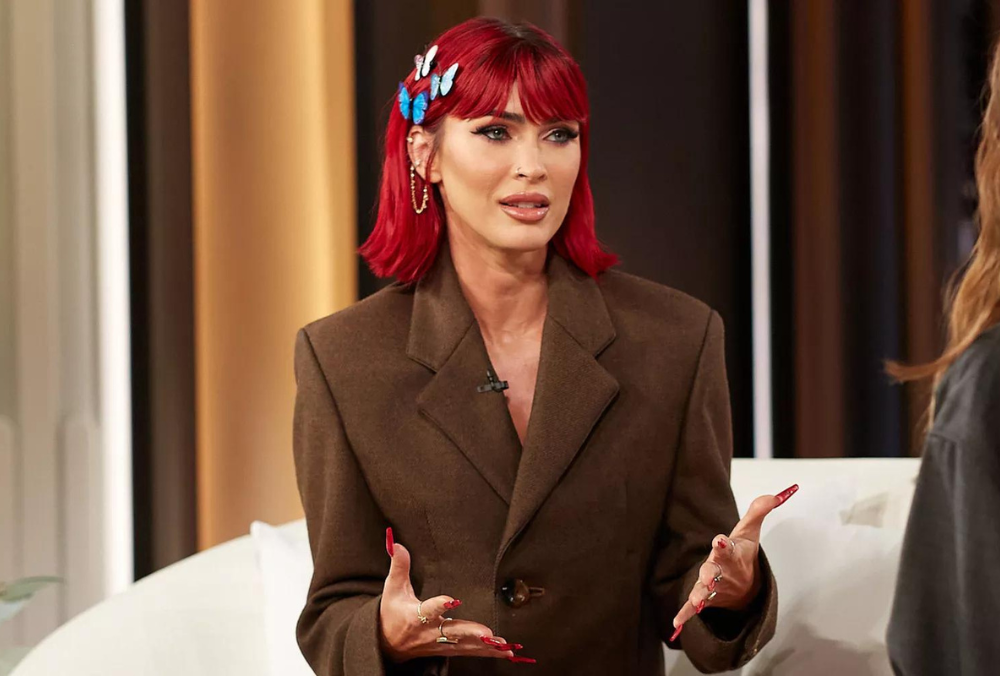 Megan Fox Reflects on Past Relationships: "Addicted to Falling in Love" with Every Co-star
Megan Fox, the 37-year-old actress, recently opened up about her past onscreen relationships and her journey through love on The Drew Barrymore Show. In a candid conversation with host Drew Barrymore, Fox revealed that in her younger years, she was "addicted to falling in love" with every co-star she worked with.
Describing herself as a "free spirit" during her rebellious and wild youth, Fox admitted to running away to find new love interests while filming projects. She acknowledged the impact of her actions, stating, "I was addicted to falling in love, and I think I probably hurt a lot of people in that process too, because a lot of people have been in love with me and I did not respect or honor that."
Fox shared a pivotal turning point in her life, marked by motherhood. The actress, who shares three sons with ex-husband Brian Austin Green, revealed that having children changed something within her. "When I had kids, something happened in me," she expressed. This transformation led to a shift in her perspective and behavior.
She emphasized that her journey as a mother is a significant part of her soul's path in this lifetime, aiming not to repeat the patterns of her parents with her own children. This change birthed a more selfless version of herself, and Fox became more aware of the impact her actions could have on those around her.
When asked by Barrymore about the worst thing she had ever done to an ex, Fox hesitated but shared an amusing story from her younger, wilder days. Recalling a moment of anger, Fox revealed painting a Friedrich Nietzsche quote on a former partner's wall, forcing him to repaint his entire bedroom. The quote, reflecting her emotions at the time, conveyed a nihilistic perspective on life.
Reflecting on her past relationships, Fox acknowledged that she wasn't always an easy partner. She humorously suggested that anyone who dated her in her early 20s should "probably write their own poetry book, because I was not a peach."
In another segment of the show, Fox praised her fiancé, Machine Gun Kelly, for his support during the writing process of her book, Pretty Boys Are Poisonous. She highlighted how he recognized her need for an outlet to express her experiences and pain, given his own cathartic process through songwriting.
Fox's revelations on The Drew Barrymore Show provide fans with a glimpse into her colorful past, emphasizing growth, transformation, and the supportive dynamic in her current relationship. Pretty Boys Are Poisonous is now available for readers to explore more facets of Megan Fox's life.