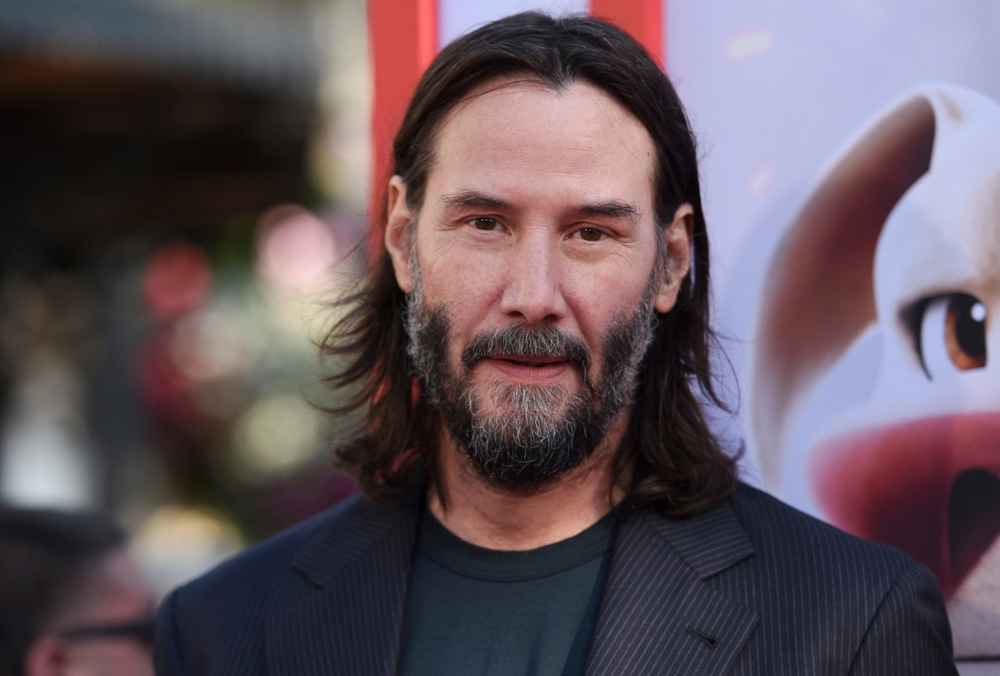 Keanu Reeves Relaxes Ahead of His Band Dogstar's Show in California — See the Photo!
Keanu Reeves, the versatile actor known for his roles in films like "John Wick," took a moment to relax before his latest gig with his band, Dogstar. The 58-year-old actor and musician was captured in a candid photograph outside the Saint Rocke music venue in Hermosa Beach, Southern California.
In the snapshot, Reeves exudes a laid-back vibe as he sits on the ground of a parking lot, stretching out his legs and leaning back against the wall of a building. He sported brownish-green khaki pants, a brown button-down shirt, and a trucker hat, reflecting his signature casual style.
Keanu Reeves is one-third of the alternative rock band Dogstar, alongside fellow members Robert Mailhouse and Bret Domrose. Dogstar recently reunited after 20 years and made their comeback on stage at Napa Valley's BottleRock festival in May. The excitement continues as they embark on their first headlining tour since their reunion, titled "Somewhere Between the Power Lines and Palm Trees Tour."
The band expressed their enthusiasm on Instagram, announcing the start of their tour in Hermosa Beach, California, and thanking their loyal fans, affectionately referred to as "The Pack." The tour spans several cities, with stops in Phoenix and Las Vegas in August, and continues through December, culminating in Nashville on December 20. Dogstar is even set to perform in Japan in September, adding an international dimension to their tour.
Keanu Reeves, in addition to his acting career, serves as the bassist and backing vocalist for Dogstar. Robert Mailhouse takes on the drums, while Bret Domrose handles guitar duties. The band's musical journey includes the release of their first EP, "Quattro Formaggi," in 1996, followed by albums like "Our Little Visionary" (1996) and "Happy Ending" (2000). They also treated fans to a cover of Mr. Big's song "Shine" in 2004.
Dogstar's music has taken them on various stages, including opening for legendary musician David Bowie and headlining performances alongside notable bands like Rancid and Weezer. Keanu Reeves' dual role as an accomplished actor and a dedicated musician adds an extra layer of intrigue to his artistic endeavors.