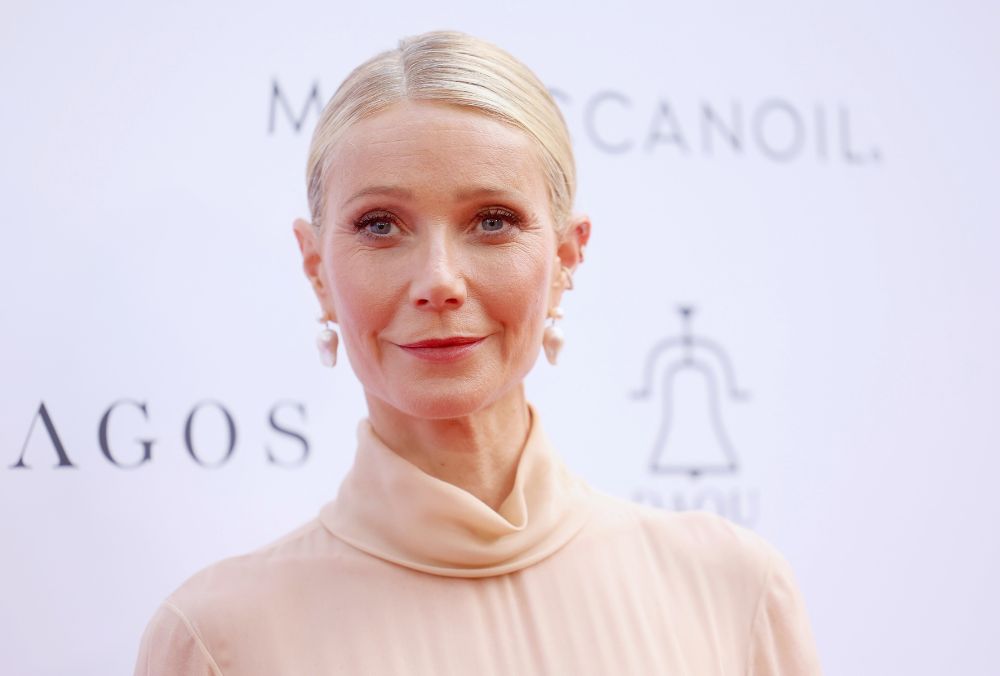 Gwyneth Paltrow Humorously Reveals Oscar Statuette's Unconventional Use as a Doorstop
Gwyneth Paltrow, a renowned actress and recipient of an Academy Award for Best Actress in 1998 for her role in "Shakespeare in Love," humorously disclosed during a "73 Questions" interview with Vogue that she creatively repurposes her Oscar statuette as a doorstop. The light-hearted revelation occurred in the video interview, filmed in the summer at Paltrow's Hamptons home. While walking through a doorway in her garden, the camera captured her Oscar holding a door open on the ground. Paltrow playfully referred to it as her "doorstop" and expressed that it works perfectly in that role.
The interviewer, Joe Sabia, continued to jest about her Oscar's dual purpose later in the interview, asking whether she used her iconic red velvet Gucci suit, worn at the 1996 MTV VMAs and reprised at a 2021 Gucci show, for a similar function. Paltrow humorously responded that the suit was in her California closet and not currently serving as a doorstop.
In addition to her amusing revelation about her Oscar, Paltrow discussed her favorite movie roles, her mother's influence on her acting career, a memorable line of dialogue from her roles, and her experience winning the Academy Award. She candidly described an "identity crisis" following her Oscar win, feeling overwhelmed by the attention and expectations that came with it. Despite the achievement, it led her to question her path and the challenges of sudden success.
Throughout the interview, Paltrow maintained a light-hearted and candid demeanor, offering insights into her career and personal experiences.