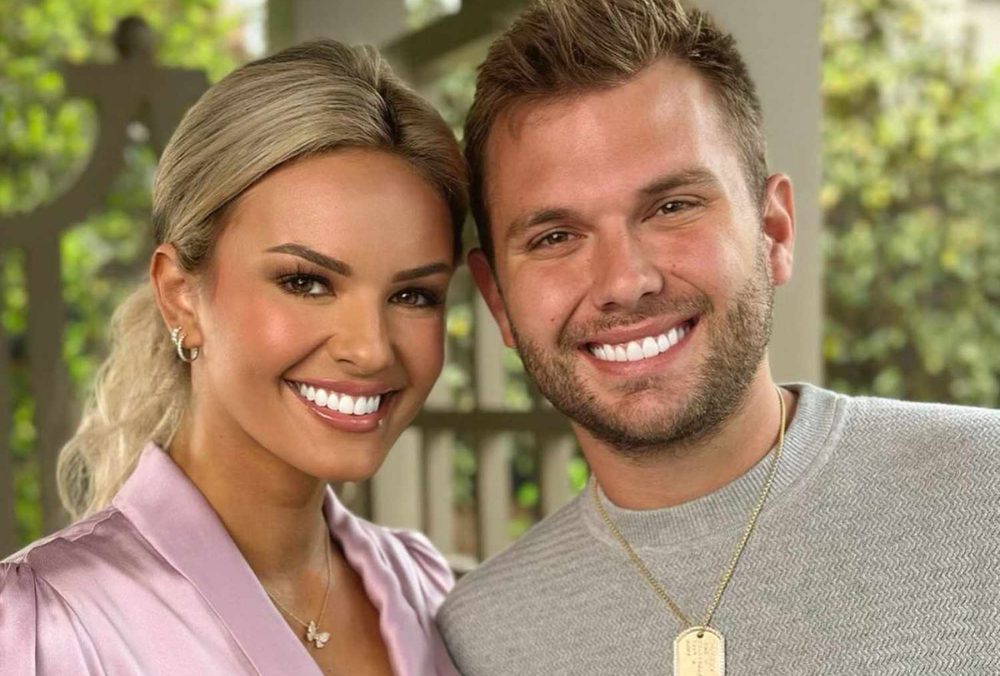 Chase Chrisley and Emmy Medders: Social Media Moves Spark Split Rumors
Fans of Chase Chrisley and Emmy Medders are speculating about the state of their engagement after the couple made significant changes to their social media accounts. The duo, who announced their engagement in October 2022 after reconciling from a previous split in 2021, have erased all traces of each other from their Instagram pages and unfollowed one another. Additionally, Chrisley's siblings have also unfollowed Medders.
Reddit users have noticed that Medders has been posting pictures without her engagement ring, and the couple hasn't been photographed together in a while. Some followers even pointed out that Medders "unpinned their engagement photos" from her Instagram before removing them altogether.
Adding to the speculation, Chrisley, the former star of "Chrisley Knows Best," shared a now-deleted photo hinting at his potential single status, captioned with "The Boi Is Back."
In the summer of 2020, Chrisley and Medders went public with their relationship, but they confirmed their split in August 2021. However, the couple later reconciled, and in April 2022, Medders seemed to acknowledge the reunion by sharing a photo of them together. Chrisley followed suit the following month, posting a carousel of photos showing them posing lovingly with a blue heart emoji.
The couple got engaged in October 2022 during a romantic proposal at Nashville's First Horizon Park. Chrisley shared photos of the special moment on Instagram, expressing his excitement and calling himself the "luckiest man in the world." He proclaimed his love for Medders and eagerly looked forward to building a family together.
On a podcast in May, Chrisley expressed his desire to have as many children as Medders is willing to have, as he comes from a large family and values the importance of family bonds.
As rumors swirl around their current status, fans are eagerly awaiting any official updates from Chase Chrisley and Emmy Medders or their representatives.