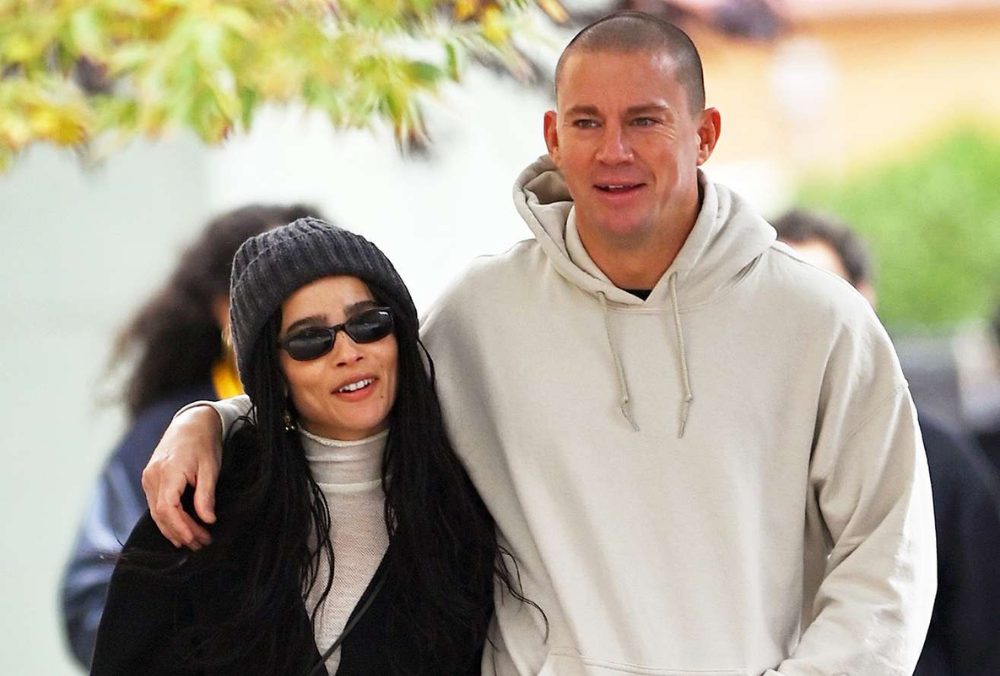 Channing Tatum Overjoyed with Engagement to Zoë Kravitz
Channing Tatum, the renowned actor, is reportedly thrilled about his recent engagement to Zoë Kravitz. According to an insider, it took him some time to find happiness and a new chapter in his life, especially after finalizing his divorce from Jenna Dewan in 2019. However, his life has taken a joyful turn with Kravitz, and he can't contain his excitement around her. The couple, aged 43 and 34 respectively, has been together for over two years, and multiple sources have confirmed their recent engagement.
The engagement news became public after Kravitz was spotted wearing her engagement ring at a Halloween party that she attended with Tatum. Their love story began when Kravitz cast Tatum for a role in her upcoming directorial debut, Pussy Island. They bonded over their shared love for art, meaningful conversations, and a mutual interest in dissecting films, providing a strong foundation for their relationship.
Tatum and Kravitz made their first public appearance as a couple in August 2021, during a bike ride in New York City. Over the past two years, they have continued to strengthen their bond, even attending the wedding of Margaret Qualley and Jack Antonoff in New Jersey last August.
Their relationship is described as serious and exclusive, and it has been a source of happiness and strength for both of them. Tatum plays a role in Kravitz's directorial debut, where he portrays a philanthropist and tech mogul, and they will share the screen with talented co-stars like Naomi Ackie, Christian Slater, Alia Shawkat, Geena Davis, Haley Joel Osment, and Kyle MacLachlan.
Kravitz was previously married to actor Karl Glusman, while Tatum has a daughter, Everly, from his previous marriage to Jenna Dewan.
Channing Tatum and Zoë Kravitz's engagement marks a joyful chapter in their love story, bringing happiness and smiles to both of their lives.