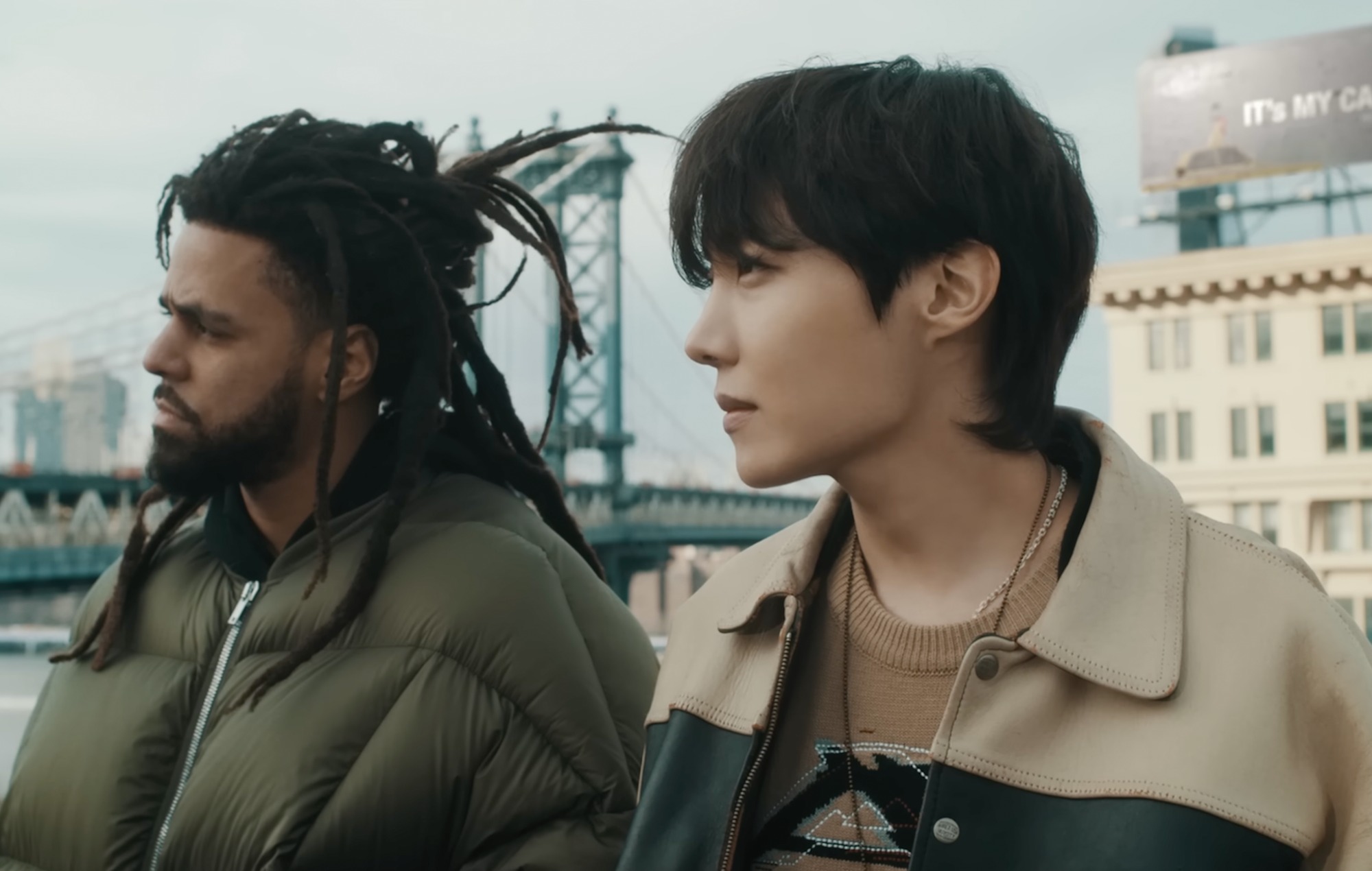 J. Cole Reflects on Working with BTS' J-hope as a "Blessing"
BTS member J-hope recently shared a behind-the-scenes look at the making of the 'on the street' music video with American rapper J. Cole. The clip starts with J-hope in his hotel room in New York, where he is seen writing a letter to J. Cole. He muses about the emotions that fans feel when they write letters to their idols, and wonders if this is how they feel.
Later, J-hope and J. Cole meet on the set of 'on the street', which has a stunning view of the Manhattan Bridge. The two musicians are seen hugging each other as they catch up, having first met at Lollapalooza 2022. It's revealed that J. Cole had asked to contact J-hope directly, which was conveyed through a translator. J. Cole then expressed his gratitude for being able to work with J-hope: "It's a blessing to be here with y'all."
In the behind-the-scenes video, J-hope talks about his excitement and happiness at being able to work with J. Cole, whom he had been a fan of for 10 years. "When I started listening to music, the first artist I listened to was J. Cole," he shared. "Being able to work with J. Cole after all these years, I'm so happy. It's just all new and I still can't believe it."
The collaboration between J-hope and J. Cole has been widely praised by fans and music critics alike. The 'on the street' music video features stunning visuals and powerful lyrics, showcasing the talent and creativity of both musicians. It is a testament to the power of music to bring people together, regardless of their backgrounds or cultures.